The most profitable dealers in the UK will be named in the new Car Dealer Top 100 list to be revealed later this year.
The new assessment of the most successful dealers in the UK will be compiled by Car Dealer in association with automotive financial and profitability specialists ASE Global and sponsored by digital specialists GForces.
Pitching franchised and leading independent car dealers against each other for the first time, this innovative list will judge the most successful dealers by the only metric that really matters – how much money they make.

The Car Dealer Top 100 will be based on audited accounts submitted to Companies House for years ended February 28, 2020 and prior and will be ranked using EBITDA.
This will be adjusted for exceptional items presented on the face of the income statement.
The final cut off for car dealer accounts to be considered will be September 30 filed with either Companies House or submitted directly to Car Dealer and ASE Global by that date. 
The list will be published on October 28.

James Baggott, founder of Car Dealer, said: 'For years I've been asked when we would compile a list of the most successful dealers that pitched franchised and independents against each other – now, once and for all, we'll find out who the best operators really are.
'The only number that matters in business is profit – we've all heard the saying "revenue is vanity, profit is sanity" and we'll be proving who really is the very best in the country at selling cars. Who tops the list will be fascinating. 
'I can't wait to find out who makes the grade.'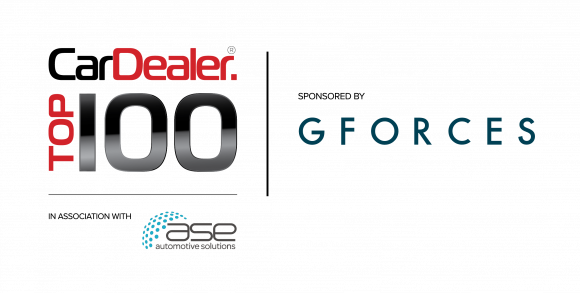 Headline sponsor GForces chief executive Giles Smith added: 'We are delighted to be the headline sponsor of the inaugural Car Dealer Top 100 list.
'This is the first time there will be no delineation between franchise and independent dealers – they are being measured as singular group of automotive retailers and measured purely on profit.
'Without doubt, the Car Dealer Top 100 list is going to be fascinating to read.'
Mike Jones, chairman of ASE Global, said he believed now was the right time to create a list like this and said the firm was delighted to be working in partnership with Car Dealer on it.
Jones and his team will analyse the accounts of those filed with Companies House and provide insight into the results for our special report.
He said: 'Automotive retail has been undergoing a series of massive changes, which have been accelerated as we have progressed through the coronavirus crisis. 
'As part of this change we see a blurring of the lines between franchised and non-franchised operators, with franchised operators increasing their used car presence through acquisition or repurposing sites, and very nearly new cars being sold in the independent sector. 
'I am increasingly working with retailers on where they should be looking to invest capital to expand and I believe now is the right time to produce a consolidated league table, based on profitability rather than turnover levels. 
'It will be fascinating to see the returns generated and how the non-franchised retailers compare to their franchised competitors.'
Car dealers who would like to be included in the list can ensure they are considered by emailing their accounts by September 30 to [email protected]
Jones added: 'The February 28, 2020 cut off ensures that the impact of the current Covid-19 crisis is excluded and the accounts will be taken directly from Companies House. Where the filing of the accounts has been exceptionally delayed this year, direct submissions can be made to us for review.' 
For more information on the Car Dealer Top 100 List you can contact the Car Dealer editorial team via the contact us box on this page.