THE 2019 Car Dealer Used Car Awards are just a week away now and excitement is really building as the final preparations are made for it.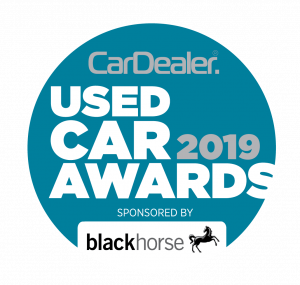 The categories and contenders have been revealed, there's an amazing prize sorted for our fun casino, host Mike Brewer is ironing his best bib and tucker  – and here we answer the key questions for attendees ahead of the big event, sponsored by Black Horse.
What date are the Used Car Awards taking place?
Monday, November 25.

Where are they being held?
The Brewery, 52 Chiswell Street, London, EC1Y 4SD. For those who have never been to one of our events here before, this is a premium corporate venue in the City of London on the site of the former Whitbread brewery.
What time does it all begin?
Doors open at 6pm for a cocktail reception, then we move upstairs at 7pm for the ceremony to begin at 7.30pm. The unlimited beer and wine starts to flow at 6pm too until the end of the fun and frolics!
When do we eat?
We'll break off from the presentations about 8.15pm, when there'll be a three-course meal served.
What's the dress code?
It's strictly black tie.

What time does the ceremony finish?
We're aiming to have handed out all the trophies and certificates by 10.30pm.
What happens then?
We've got a fun casino lined up plus a disco for whoever fancies a shimmy on the dance floor.
What time does it all finish?
All good things come to an end, and we'll be asking you to locate your carriage at 12.30am.
It's shaping up to be a brilliant night, and we've got just a handful of tickets left, so if you don't want to miss out on the event of the year for the used car sector – AND get the Christmas party season off to a fine start into the bargain – contact our sales team on 023 9252 2434 or via email on [email protected].
Pictured at top are last year's winners
MORE: Revealed – The categories and contenders for the 2019 Used Car Awards!
MORE: Used Car Awards fun casino prize revealed!