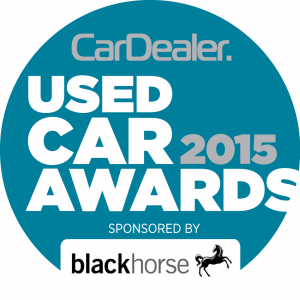 THERE'S no bigger prize to win than a Car Dealer Used Car Award. And don't take our word for it – speak to our winners!
Nick Donald is a director at Caralot, the Derbyshire supermarket which clinched the award for the best dealership with more than 100 cars.
The firm is no stranger to awards, and has picked up a fair few in the past few months. But Donald says gongs in the industry don't come any bigger than the Car Dealer Used Car Awards.

'For us, winning was massive – probably the best thing that happened to us all last year,' he said.
'Of all the awards we could win, this was the big one. It was staggering for us.
'To know we won after such a robust judging process – and that the difference between us and others was the mystery shop – was fantastic. It proved to us that our rigorous processes were working.
'The Used Car Awards are the biggest in the industry. We love Car Dealer magazine – it's a publication that likes a bit of fun, and doesn't get wrapped up in red tape like some other publications. It works in the same way as we like to work – we like fun, and we're not pushy.

'Winning last year was great. We've now got our sights on a couple of awards this year – that would be huge for us.'
We are now taking entries for the 2015 Used Car Awards, which will be held on November 30 at The Brewery in London. You can enter here.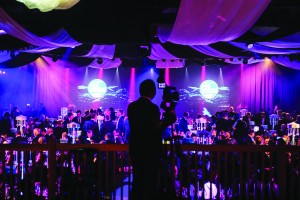 And for more details about the awards night and the categories, click here.
Car Dealer production editor Dave Brown says: 'It's going to be a great night.
'I'd encourage as many dealers as possible to enter the 2015 awards. The signs are that it is going to be even harder this year to win an award – to be going up on that stage with Mike Brewer will mean your business really is the best of the best.
'And let's be honest – apart from the awards, it's the best Christmas party out there. And everyone knows how much Car Dealer magazine likes to have a good time!
'What with the Used Car Awards – which will have 600 dealers – and the CDX expo and conference, which this year saw more than 1,500 people at Silverstone, it seems if you want to network with the big names in the industry, come along and join us at our events!
'But I would issue a little word of warning. There's free drink again at the Used Car Awards. So if you want to network – and get some sense out of your colleagues – do it early. And make a note of everything you want to follow up – there's no way most people can remember much the next morning!'
MORE: It's time to enter Car Dealer Used Car Awards 2015 – and be part of the biggest party going!