In this sponsored post, we look at how Carworld is powering up its next phase of growth with RAC Warranty and Assurant.
Going from strength to strength
As one of the 100 fastest-growing businesses in Cambridgeshire and with a history dating back almost two decades, Carworld has become one of the motor industry's most respected car supermarkets.
The future is bright
To power up its next phase of growth, Carworld is working with RAC Warranty and Assurant, the Fortune 500 company that partners with the RAC in the warranty sector. Both are brands that fit Carworld's business ethos and provide high levels of expertise and stability.

Mahmood Fazal, founder and director of Carworld, said: 'Our intent is to offer customers a different buying experience and we have grown over the years to operate a supermarket and a superstore, both in Peterborough, stocking over 1,500 units in total.
'This has happened organically through trying to be the best car retailer that we can. We have a mantra for the customer mindset – "find it, try it, love it, buy it" – and we see ourselves very much in the business of satisfying that need.'
Supporting expansion
Earlier this year, Carworld underwent a comprehensive refresh of its branding and, over the next three to five years, has ambitious expansion plans both for its existing sites and to increase the number of outlets it operates across the UK.
'We believe that there is considerable potential for growth and, as part of pursuing that opportunity, we want to make sure that we have the right partners in place. RAC and Assurant are now a central part of that strategy.

'Fundamental advantages include not just the quality of the warranties themselves but the high degree of customer recognition and trust that the RAC brand delivers alongside the corporate expertise and capabilities of Assurant,' Mahmood explained.
A true partnership
In implementing RAC Warranty at Carworld, Mahmood worked very closely with Tom Binley, business development director at Assurant, who said: 'Carworld is an excellent fit for us. We partner with around a quarter of the top 50 independent dealers and we always seek a commitment to customer service that is commensurate with the RAC brand.
'A key element of Carworld's desire to work with us is based on our ability to help them grow, a responsibility we take seriously. We carry out exercises helping to maximise the benefits of the RAC brand and to meet the needs of those customers who wish to upgrade to a longer warranty or more comprehensive cover.
'An essential part of our support is extensive marketing resources, which included a review of the Carworld website as well as strengthening their forecourt presence. It is a genuine partnership approach.'
You can join the RAC Dealer Network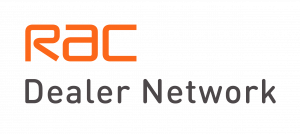 RAC Warranty products are sold exclusively through the RAC Dealer Network, which now numbers 1,400 used car retailers across the UK, including independents, franchises and car supermarkets. The RAC Warranty is provided by Assurant*, a Fortune 500 company*.
We have a core ethos of providing excellent products, high-quality training, dedicated account management and focused marketing support.
Our warranty proposition is focused on delivering customer value. We provide a choice of four levels – Silver, Gold, Platinum and Platinum Plus – to suit every customer, and additional benefits such as no customer excess to pay.
Do you want to find out more about joining the RAC Dealer Network?
By joining the RAC Dealer Network, you'll have access to both high-quality products and expertise from Assurant and the RAC.
For further details call 0330 100 3807, e-mail [email protected] or visit rac.co.uk/joinournetwork
*Warranty is provided by The Warranty Group Services (Isle of Man) Limited and administered by TWG Services Limited which are both Assurant companies.