CHANCELLOR George Osborne today championed the automotive industry in his Budget speech, calling it a key success story in the UK's economic growth. 
He used his speech to say Britain 'is walking tall again' and said the economy had grown by 2.6 per cent, with UK employment hitting record levels.
Among the policies he wants to introduce include the national minimum wage increasing by 20p an hour to £6.70 from October. The hourly rate for younger workers will also rise, and for apprentices it will go up by 20 per cent – or 57p – to £3.30 an hour.

Company-car drivers face an increase in tax from 2019 of three per cent, although the hike for ultra-low electric vehicles will be at a slower rate. Fuel duty has been frozen, and an increase in September has been scrapped.
ASE chairman Mike Jones said: 'The combination of economic growth and the Budget's objective to boost consumer confidence in the run up to the election is positive for the motor industry.'
Osborne also promised a £100m investment in driverless car technology 'to stay ahead in the race to driverless technology'.
Mike Hawes, SMMT chief executive, was impressed with Osborne's gesture, saying: 'The £100 million injection into connected car research, development and testing – to be matched by industry – will provide a vital boost to the UK automotive industry and put us ahead in the global race to build the cars of the future. It is tremendous news that government has adopted SMMT and industry's call for this investment – it lays the foundations for the UK to become a centre of excellence in intelligent mobility, and underlines the importance of automotive engineering to the UK economy.

'In addition, we're pleased that government has recognised the importance of China, which is now the automotive industry's biggest export market. Sales of British-built cars there have grown seven-fold in the past five years. This funding will help us to further capitalise on this opportunity, and strengthen the significant work SMMT is doing to grow the UK automotive presence in China.'
Head of valuations at Glass's Rupert Pontin agreed: 'This seems to be a structured, sustainable and fiscally neutral budget albeit with some significant gimmicks around savings and personal taxation. There is interesting and welcome support for the UK automotive industry in the shape of £100 million contribution for the development of autonomous vehicles to keep us ahead in this area of development for this market. This has the potential to be a crucial area in the future.
'In the shorter term, freezing fuel duty is also helpful while additional support and incentives for green and hybrid technology from a business taxation perspective is also interesting given the carbon emissions to which the UK is committed.'
John Leech, head of automotive at KPMG UK, commented: 'The £100m investment into developing driverless cars will be warmly received by the automotive industry. The UK is well placed to develop driverless cars compared to other EU countries. Pilots of the technology are already underway in Greenwich, Bristol, Milton Keynes and Coventry and we have Europe's finest independent testing facilities for this technology at MIRA. Driverless cars will reduce congestion and improve safety and this investment will help to unlock these benefits in the next decade.'
Matthew Hodgson, partner at UHY Hacker Young, added: 'The Chancellor's Budget statement today talked widely about the continuing upturn in the UK's economy, but provided no real additional stimulus for the automotive sector apart from an announced £100m investment in driverless technology, coupled with a slower than expected rise in benefit in kind charges for electric vehicles.
'Despite the overall upbeat economic appraisal from Mr Osborne, we are aware of an increasing disconnect between the reported level of vehicle registration activity and "on the ground" dealer financial performance.  Targets for the first quarter are proving difficult to achieve, and we remain concerned that significant self-registration activity will result with all the attendant disruption this will entail moving forwards.
'With margins therefore remaining tight and maintaining year on year profitability questionable, what remains true is that focusing on tax efficiencies and reducing tax risk in dealerships is as important as ever. We are seeing increased HMRC activity in the sector, driven by the Chancellor's ever increasing appetite for tax revenues, and we would continue to push for dealers to pay more attention to this critical area of their business.'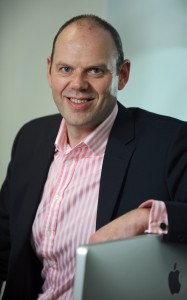 James Tew, the CEO of iVendi (pictured above) said today: 'This Budget was always going to be something of a non-event in motor industry terms simply because of the nature of the coalition and the fact that the public finances are so tight.
'Perhaps, however, no news is good news. What all new and used car businesses want in the post-recessionary economy is a steady period following several years of turbulence. We should all be hoping that the outcome of the general election provides a similar level of stability that will give the economy the best chance of continuing to recover during the next few years.'
MORE: Chrysler to be withdrawn from sale in the UK
MORE: Passenger car registrations up for the 18th consecutive month
MORE: Electric car residual value forecasts edge closer to diesel
On SuperUnleaded.com – Tesla Boss Has No Faith In Human Drivers, We Die A Little Inside