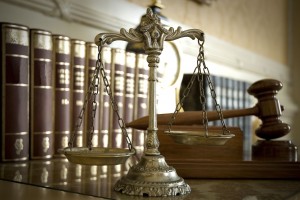 AN American court has ruled Chrysler was '99 per cent to blame' after a four-year-old boy was killed in a rear-end collision.
The jury in a Georgia court returned a quick verdict in a wrongful-death lawsuit against Chrysler alleging the gas tanks in older-model Jeep Grand Cherokees and Jeep Libertys are prone to fires in such collisions.
The family of the boy killed when the Grand Cherokee he was riding in was hit from behind and caught fire was awarded $150 million.

The jury ruled Chrysler was 99 per cent to blame for the boy's death, and the driver of the pick-up truck that hit the Jeep from behind was one per cent liable.
The jury heard the boy, who was riding in the back in a booster seat, died screaming in the fire after suffering only a broken leg from the impact.
They also heard a deposition from FCA chairman Sergio Marchionne, who defended the vehicles saying: 'Our analysis suggests very clearly this is not a defect.'
Chrysler also asserted the Jeeps in question 'performed exactly as the rest of the comparative class performed in the marketplace at the time'. Chrysler says it is considering an appeal.

Grand Cherokees manufactured between 1993 and 1998, Grand Cherokees between 1999 and 2004, and Liberty models between 2002 and Liberty models have the fuel tank behind the rear axle. The Grand Cherokee from 2005 had it repositioned from the rear bumper.
Although an investigation in America claims there are higher-than-average fatality rates among first-generation Grand Cherokees and Libertys, Chrysler contends these are high-speed, high-energy collisions, that Jeeps are no less safe than their contemporaries, and that they met all safety standards of the time.
MORE: Hull dealership is sold to Riverside Motor Group
MORE: All the stands are gone for Car Dealer Conference & Expo…
MORE: Why no-one can afford to miss the Car Dealer Conference & Expo
On superunleaded.com – McLaren 650S Crashes Into Saab, McLaren Comes Off Worst