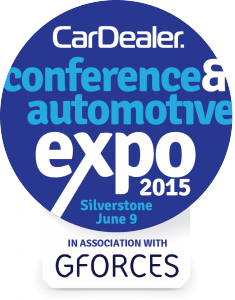 THAT'S IT… if you wanted to have a stand at the Car Dealer Conference & Expo at Silverstone this summer, we have news for you. You're too late…
The last stand was snapped up this morning – and by this afternoon, we were turning people away.
Operations director Andy Entwistle, who has been masterminding the day-long auto extravaganza on June 9, said: 'We knew the event was going to be popular – but to be honest, the scale of the interest has blown my mind.

'We're going to have about 80 exhibitors – we originally planned to have a few more, but so many exhibitors wanted extra space to showcase their wares that we had to redraw our floor plan again and again.
'Suppliers have really got on board. They understand what we are trying to achieve with the Conference & Expo, and are already looking forward to the event.'
As well as the Expo, there will be five keynote speakers at the Conference – Ken Ramirez, the managing director of Renault Dacia UK, Steve Fowler, editor-in-chief of Auto Express & CarBuyer, Tim Smith, group strategy director of GForces, Scott Sinclair, automotive industry manager of Google, and Georgina Parnell, lead account executive of Twitter – as well as several workshops.
Click here for more details about the event, which is FREE to attend, and to see who didn't hang around and has secured a stand.

Tim Smith of GForces has written why no-one in the industry should miss the event – or miss his keynote speech! Read his thoughts here
Click here for FREE tickets