Citroen UK has unveiled a 'far-reaching' three-year plan to boost residual values, push online buying, entice new dealers and reduce haggling.
The mid-term plan entitled 'Citroen Advance UK' was revealed by new Citroen UK MD Eurig Druce, and is designed to put 'customers at the heart of the business' and 'unlock the full potential of the Citroen brand'.
Among the pledges is 'Fair Pricing' which will see prices slashed across the Citroen range.

Called a 'long-term and fundamental change to the UK business model', the policy sees list prices for the C1, C3 and C3 Aircross reduced by £700, £1,175 and £1,775 respectively, in a move to reduce haggling.
Alongside this, a new trim structure is being rolled out for models including the C3, C3 and C5 Aircross models, with 'Live' being the entry-level trim, 'Sense' the mid-trim and 'Shine' topping the range. On some models, additional trims called 'Sense Plus' and 'Shine Plus' will be offered.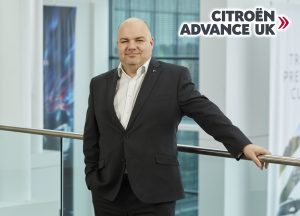 Like Car Dealer reported last week – and you can see in the video at the top of this story – the French brand is ramping up its online sales features, and the Advance UK plan will see a specific range of cars aimed at online buyers.
The 'C-Series' range for online customers get strong levels of standard equipment, competitive pricing and a five-year extended warranty. Prices start at £13,980 for the C3, £17,000 for the C3 Aircross and £25,755 for the C5 Aircross.

Citroen is also turning its back on short-term, 'fast churn' business and will limit its mix of sales to rental companies in order to boost residual values.
Meanwhile, nine new dealers will be appointed in the next nine months and the firm has revealed a five-point plan to 'better ensure network partner success during these uncertain times'.
Eurig Druce said: 'Our Advance UK strategy represents the next step as we continue to strengthen the Citroen brand in the UK.
'At the heart of our Advance UK strategy are fundamental, long-lasting changes to the way we do business to serve our customers better, it is the strategy our business needs today, to thrive tomorrow.'
Citroen UK boss: 'We were at the back of the grid for digital tools in February – now we're amongst the leaders'