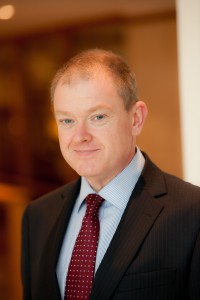 CLOSE Motor Finance, one of the UK's leading motor finance providers, has now rebranded to Close Brothers Motor Finance as of November 1, 2014.
The company explained this is a strategic move to align the firm more closely with its parent company, Close Brothers, a leading UK merchant banking group and a member of the FTSE 250.
The rebrand is an important step in the progress of the company and the new brand identity sees the adoption of a new trading name, an updated company logo, revised marketing material and updated website and systems.

James Broadhead, managing director of Close Brothers Motor Finance, said: 'The business was founded in 1988 and since then we have expanded steadily.
'We are very proud of our heritage and the service we provide as an independent lender, but we also recognise the benefits of having the backing of a strong parent company and the rebrand reflects this.'
Broadhead was keen to point out that the emphasis continues to be on customers.
He added: 'It's very much business as usual, and our dealers can be assured that they will still receive the same great, flexible service that they know and trust.

'We are continually looking for ways to improve our service to our dealer partners and add value to their business. By aligning ourselves more closely with the wider Close Brothers group we underscore our shared values of service and integrity.'
Close Brothers Motor Finance, formerly Close Motor Finance, has been trading for over 25 years and has grown to become a prominent player in the UK motor finance industry. Working in partnership with over 8,000 dealer partners across the UK and Ireland, it provides specialist finance for new and used cars, motorbikes and light commercial vehicles.
Close Brothers is a leading UK merchant banking group that provides lending, deposit taking, wealth management services and securities trading. The company employs over 2,800 people, primarily in the UK.
MORE: Close Motor Finance raises £20k for Cancer Research
MORE: Dealers 'are concerned' about FCA regulations says survey
MORE: Digital decisions: The futuristic dealership with NO salesmen