A sponsored post by Codeweavers – from the 'Five-star Suppliers' feature in Issue 140 of Car Dealer Magazine
IT WAS great to win the Consumer Lead Generation Site of the Year Award at Car Dealer Power! We love what we do and it's great to hear others do too!
By working together with you, whether you are a retailer, manufacturer or finance provider, we can create innovative experiences that truly make a difference. It doesn't matter what you are trying to achieve, whether it's a full end-to-end sales journey or you may just need help managing car finance, we are the experts in helping you reach your goals.

It's what we love doing, and the possibilities are endless. People come to us because they know we can help them and they find our products and platform pretty amazing.
We are all in it together. No matter how big or small your vision is, or what you are trying to achieve, the key to success is collaboration and teamwork. Collaboration happens every day and everywhere – there are many examples of powerful collaboration throughout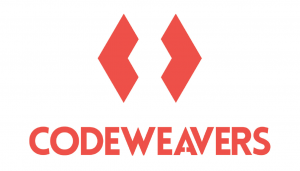 history, in the worlds of music, fashion, science, business and politics (to name a few!).
Think of Lewis and Clark, Laurel and Hardy, Benny and Björn… hopefully you'll know some of these!
We take a fully collaborative approach to clearly define the problems that you and your customers face and find a solution that really works for you.

We make sure that you get the right product, rather than what you thought you needed. We help to bring together the right skills, visions and resources to get things done when others can't!
By constantly talking and keeping everyone in the loop we can shape the solution around your needs.
As a technology company, we see the speed and pace of change as an opportunity, not a threat. We want to be on our toes and innovating continuously. This is why we offer short-term contracts.
The future is fast-approaching – don't live in the past and don't settle until you have achieved your goals.
Be the best you possibly can be and, most importantly, be ready, be adaptable and be future-thinking. Be the disruptor. Let's make this happen together through the power of collaboration.
Email: [email protected]