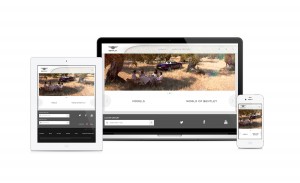 BENTLEY has revealed its new website, which it describes as 'engaging, informative and flexible'.
The new site, bentleymotors.com, has been designed to 'serve up a luxury digital experience that closely reflects the qualities of the Bentley brand' and is heavily loaded with pictures and film.
Bentley's member of the board for sales, marketing and aftersales, Kevin Rose, said: 'Research shows that high net worth individuals have a greater-than-average number of digital devices, so from a consumer behaviour perspective they're fully connected.

'Our new website ensures that consumers can connect with the world of Bentley whenever or wherever they are in the world.'
The newly-designed website will help consumers and fans alike keep up-to-date with the world of Bentley, including past and present models.
It provides users with the opportunity to delve into detail about the brand and its product range with dedicated content on campaigns, events and bespoke stories complete with high-quality, full-screen images of its products.
The website operates in a responsive way to optimise performance on mobile, tablet and PC devices.