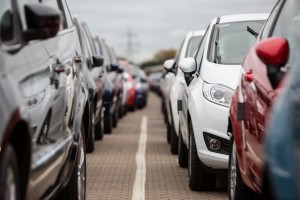 NEW car sales in Europe were up 6.4 per cent in April 2015 compared to the same month of 2014, while year-to-date sales were 8.5 per cent higher than a year earlier, according analysis from JATO Dynamics.
The Volkswagen Golf maintained its lead, with sales up 4.2 per cent year-to-date, ahead of both the Renault Clio and Ford Fiesta. Overall, all of the top ten brands increased their sales for April and the year-to-date over 2014.
Continuing the trend of recent months, all of the Big five markets (France, Germany, Great Britain, Italy and Spain) recorded greater registration volumes than a year ago. After an increase of over 40 per cent in March for Spain, it joins the Czech Republic, Ireland and Portugal in achieving year-to-date growth above 20 per cent. However, Spain only recorded a 3.9 per cent increase in April, but sales in April 2014 were unseasonably high.

Brian Walters, vice president of data at JATO Dynamics, said: 'Consumer confidence remains high in many European markets, leading to improved sales for the car industry across the continent. While some may view the lower growth in Spain this month as a sign of a softening market, taken in context with the monthly figures from previous years it is a return of the normal seasonality, but at a much higher level than before.'
MORE: Make sure that car you're selling is in tip-top condition…
MORE: Bangers4Ben does F1… your chance to drive four grands prix circuits on the route
MORE: Baggott at the centre of a media storm… because he's giving away his step-daughter's filthy car

On superunleaded.com – The Most Expensive Car Registrations Ever