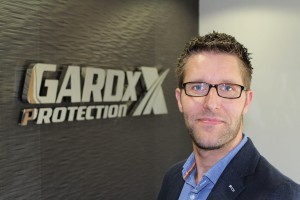 RICHARD HAGE has been appointed head of insurance services at GardX Protection, representing the company's rapidly expanding insurance brand, GardX Assure.
Hage has spent the last 24 months creating and delivering innovative customer-centric products to the UK auto sector that has set GardX aside from its competitors.
This has resulted in impressive levels of traction within the leading dealers in the UK and with further significant launches over the coming months, the appointment further cements GardX Protection's intentions to provide the market with affordable, feature-rich products.

Hage has 15 years of experience in the worlds of automotive technology, finance and insurance. He described his new position as 'an exciting opportunity' and added: 'GardX is a nimble, forward-thinking business which provides solutions to make the car-buying experience rewarding. Who wouldn't want to be a part of that?'
MORE: Lance Boseley joins GardX
MORE: Two new recruits join automotive accountancy team
MORE: The futuristic dealership with no salesmen