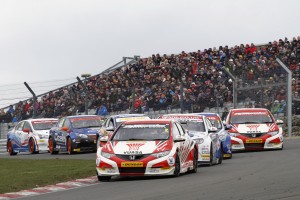 DOES the thought of attending a thrilling BTCC race gets your heart racing?
Then simply fill out this year's Car Dealer Power survey! It doesn't take longer than a few minutes, and you'll be in for a chance to win one of SEVEN great prizes!
One such prize is a pair of tickets to a British Touring Car Championship round of your choice – courtesy of Honda Yuasa Racing.

You'll experience all the thrills and spills of one of motor racing's feistiest competitions – not fed from ITV4 in your front room, but live at the adrenaline-filled event, just feet away from the action.
Fancy a chance to win the tickets? Well…
To enter, either:
– CLICK HERE to fill out the survey online

OR
– Post us the pull-out version from Issue 60 of the magazine