FERRARI is recalling thousands of models worldwide because of a fire hazard.
A fuel vapour separator fitted to various Ferrari models, including the ultra-rare LaFerrari Aperta, below, is liable to crack, which could let fumes leak out of the fuel system and increase the risk of a fire. The part comes from an outside supplier and isn't one of Ferrari's own components.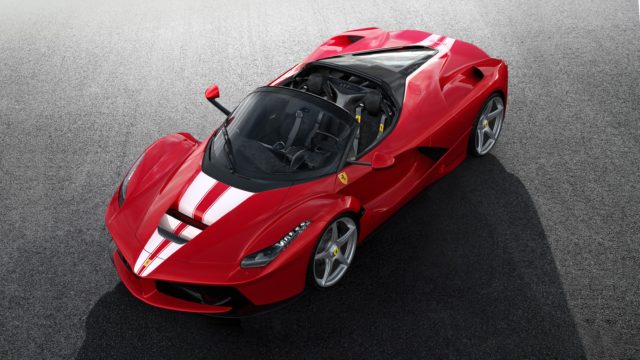 Almost the entire Ferrari line-up is affected, including the 488 GTB, 488 Spider, 488 Pista, GTC4 Lusso, 812 Superfast, pictured at top, and LaFerrari Aperta.

The recall was spotted on the USA's National Highway Traffic Safety Administration website. It states: 'Fuel vapor separator may crack and leak fuel. A fuel leak in the presence of an ignition source may increase the risk of fire.'
However, a spokesperson for Ferrari confirmed that the cars were safe to drive. Should a leak in the fuel system be detected, a warning light will show on the dashboard, with customers instructed to take their car to an authorised Ferrari repair centre.
The leak was reportedly first spotted in customer cars. It has since been rectified on the production line but will need to be fixed in 2,150 cars in the US. Cars in the UK are also affected, although it's not yet known how many.
The recall action is expected to start next month.
MORE: Meridien Modena Lyndhurst named Ferrari Dealer of the Year 2018

MORE: Ferrari pays tribute to founder on 30th anniversary of his death