EX-RIDGEWAY CEO John O'Hanlon has launched Waylands Automotive, with its first dealership in Reading representing the Volvo brand.
Last May, Ridgeway Group was acquired by Marshall Motor Holdings for £106.9m and O'Hanlon announced he was stepping back from the motor trade to 'recharge his batteries'.
Now he's back with Waylands Automotive, which has recently opened the temporary doors of Volvo Cars Reading. The brand's franchise has been taken over for the area from Lancasters and construction of a new state-of-the-art facility is about to begin.

The Volvo franchise has relocated to its temporary home just around the corner from its previous Rose Kiln Lane site.
The new site is due to open in summer 2018 and has been designed in keeping with the brand's Scandinavian-inspired concept known as the Volvo Retail Experience.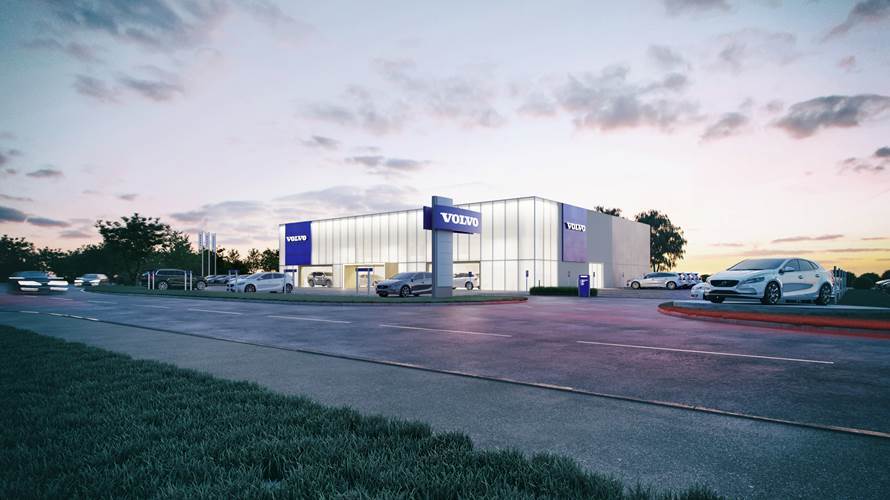 Volvo Car UK managing director Jon Wakefield commented: 'This investment in a fabulous new facility is a sign of the importance Volvo Car UK places on Reading and the surrounding area. This purpose-built site will be the perfect place for customers to experience the Volvo brand and our incredible new range of cars. I am delighted to welcome John O'Hanlon back to the motor trade with Volvo at the centre of his business.'
O'Hanlon said: 'I am delighted to be working with Volvo on this exciting opportunity in the Reading territory. The combination of the vibrant Volvo brand with its class leading products and the dynamic Reading economy was too good an opportunity to resist. Our primary aims will be to deliver class leading service for our customers and a fantastic place to work for our teams.'

James Cox has already been appointed as sales manager ahead of the major new build, and he will oversee operations from the dealership's temporary home, including undertaking a massive recruitment drive in and around the town in advance of the new facility's completion.
Mark Dooler has been appointed as aftersales manager for the new operations. Mark has over 15 years experience within motor retail with a number of premium brands. Mark has previously worked with the teams at Reading Volvo and is delighted to be re-joining the Volvo family.
MORE: Ridgeway boss O'Hanlon: It's been a blast, I've loved every minute
MORE: Marshall Motor Holdings buys Ridgeway Garages in 'transformational' £106.9m deal
MORE: Lookers scales new heights of luxury retail with £7m-plus Land Rover dealership
On SuperUnleaded.com: