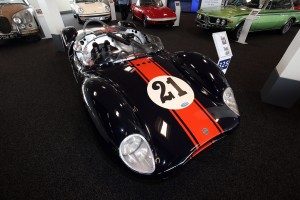 RACING driver Justin Maeers decided to attend the competition car sale at the Silverstone Classic 'for the free beer'.
But he liked the look of the '59 Cooper Monaco and, as he'd been looking for one for a while, joined the bidding and became the new owner of the £219,375 motor.
And the timing was perfect…

He was racing one of his other cars in the Stirling Moss Trophy at the Classic, and when it developed a problem at the Friday practice, he had the perfect answer – and sent out an SOS to get his new car out of the auction room show area and to the race strutineers on the circuit – in ten minutes.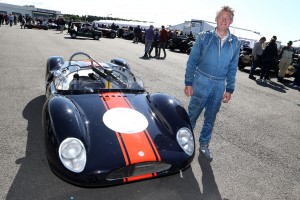 Silverstone Auctions had to quickly sort out the relevant paperwork and then move cars, move people and and move furniture to clear the route to get the racer out of the saleroom in the Silverstone Wing and down to scrutineering in the pit lane below. 
Nick Whale, Silverstone Auctions' managing director, said: 'We are very proud to be the kind of auction house flexible enough to meet the demands of buyers and vendors, no matter how unusual they are. Hats off to the entire Silverstone Auctions team who made sure the car got to the grid as Mr Maeers requested.
'We like to be very responsive to our customers' needs but even by our standards this was an unusual request! It was all hands to the pump for the Silverstone Auctions team and I am so pleased we could meet the challenge and get the car on track.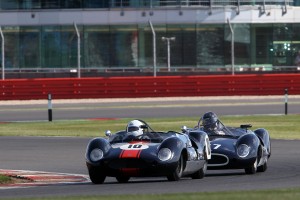 'From the sales room to the race track in under ten minutes – what other auction house can do that?
'The enthusiastic outlook of Mr Maeers is typical of our buyers – to take the most expensive lot of the night and immediately put it on the track is commendable.'
The 1959 Cooper Monaco has a fine history, winning silverware at the 2010 Silverstone Classic and being awarded the fastest lap time at the 2007 Goodwood Revival.
The Silverstone competition car sale had more than 140 lots and yielded sales of more than £1 million.
MORE: Football stars hoping to clean up for charity
MORE: Blog: Election-year slowdown of new-car sales hasn't happened this time
MORE: MG opens flagship showroom in Piccadilly
On superunleaded.com – Bond Gets Busy In Aston Martin DB10 For New Movie