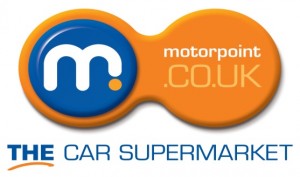 DERBY County are hoping to wipe the floor with their opponents in the Championship this season and gain promotion. Motorpoint will be happy if they just wipe a few cars…
Motorpoint, the UK's leading car supermarket, have their headquarters just a drop kick away from the iPro Stadium, the home of Derby County.
And they will be joining forces with the Sky Bet Championship team by organising a special fundraiser during a charity car wash on Wednesday, August 5.

New signings Alex Pearce and Andreas Weimann have agreed to dash straight from training to Motorpoint Derby on Pentagon Island to wash fans' cars between 1.30pm and 2.30pm. During that time, Motorpoint will donate £50 to the club's nominated charity Macmillan for every car the players wash.
The club's mascot Rammie will also be onsite to give the players a helping hand, while the whole event will be filmed for a Rams in Focus feature on the club's You Tube channel.
Everyone who has their car washed by the players will be entered into a prize draw to win the new Derby County 2015-16 home shirt.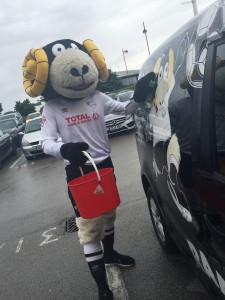 Satvir Atwal, general manager of Motorpoint Derby, said: 'We're really looking forward to welcoming Alex and Andreas to Motorpoint Derby during our charity car wash.'

Lisa Biesty, commercial director at Derby County, added: 'We're always looking at different ways we can raise money for Macmillan and we're extremely grateful to Motorpoint for the opportunity.'
Motorpoint have agreed a marketing agreement with Derby County which will see their adverts displayed on the perimeter LED system at all Sky Bet Championship home games as well as on the giant 40m external LED screen outside the iPro Stadium.
The charity car wash will take place in the Collections Car Park at Motorpoint Derby on Wednesday, August 5 between 11am and 3pm. The money raised will go to the Joseph Cooper Trust, apart from the hour from 1.30pm when the Derby County players will fundraise for Macmillan.
MORE: MG opens flagship showroom in Piccadilly
MORE: Pinewood acquires Ebbon-Dacs' DMS business
MORE: What do buyers look for in their new car? Here's the top 10 reasons to buy…
MORE: Does the colour of your car make it more prone to prangs?
On superunleaded.com – Clarkson Drops Biggest Hint Yet Top Gear Trio Are Off To Netflix