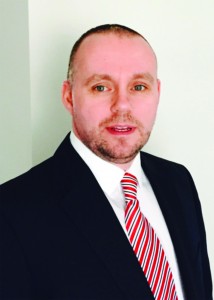 GardX Protection has recruited Ashley Robson as regional account manager.
Robson, who has more than 14 years of automotive insurance experience, has specialised in B2B and B2C sales solutions and after-sales development, as well as extensive product portfolio management of all add-on products to the automotive retail market.
His impressive industry track record has seen him work for companies such as Mapfre Abraxas and Car Care Plan.

A GardX spokesman said: 'We are thrilled to have Ashley on board and he will be a very valuable asset to our team.'