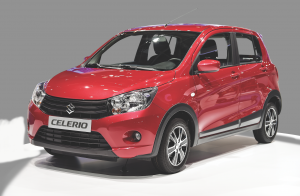 SUZUKI chiefs in Britain are being updated on an hourly basis by the company's engineers in Japan, following news that the manufacturer's new A-segment supermini, Celerio, has been withdrawn from sale in the UK on safety grounds.
Speaking exclusively to Car Dealer, Dale Wyatt, sales and marketing director for Suzuki cars in the UK, said: 'We hope to get a speedy resolution but there's no timescale yet. We're at the investigation stage rather than the corrective action stage at the moment.'
Wyatt explained that the car was manufactured in Thailand, but added: 'All the engineering originates from Japan. That's where the chief engineer and all the top chaps from a technical perspective reside so we're liaising with them closely on a daily and hourly basis as we speak.'

The car was withdrawn from UK sale today after a fault with the brakes was discovered during testing by the magazines Autocar and What Car? at the Millbrook Proving Ground, Bedford.
Subjected to an emergency stop, carried out from 80mph, the brakes simply failed to work. Autocar reported: 'The brake pedal became stuck in the fully depressed position and had no effect on the Suzuki's speed. No braking effort could be exerted by forcing the pedal up and reapplying it.'
And today Wyatt acknowledged: 'It's not the news we'd like.
'But our job has been to put our sales concerns behind us and make sure that we are looking after our customers properly and looking after the dealer network. We're doing the right and proper thing before we draw breath and go again.

'At some point in the near future there will be a rectification and it will be all systems go with the launch of the car again. But until we get a full and final resolution it would be wrong of us to continue with the sale of the car.'
Identify the fault
Wyatt explained: 'The first step was to withdraw the car from sale, to make sure that there were no customers driving them; to make sure that there were no dealers driving them and to make sure that everyone's safety was protected.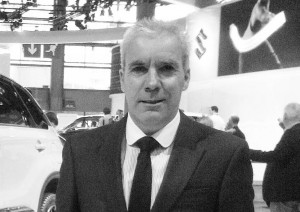 'The car has been on sale worldwide for a long time with no problems. But we take all of these things really seriously. The first thing to do is to identify the fault, or the phenomenon, and then take remedial action to make sure that it can't repeat itself.
'Our engineering teams and our factory will ultimately make sure that we have a product that is 100 per cent safe for our customers. That's our core priority. That's what we're using our time to do now – to make sure that the car's not on the road, and that we release the car for sale only when we know that it's 100 per cent safe. It would be wrong of us to do anything different.'
Asked about the testing the Celerio was being subjected to at Millbrook, Wyatt said: 'It was a high-speed test. It's not for us to take a view as to whether they were being reckless or not. I don't think they were. But from our perspective, anything like this needs to be treated really seriously. The last thing we want to do is to get a decision like this wrong.
'We'd rather over-react and resolve the problem than under-react. In a situation like this, it's important to do the right thing by your customers and by your dealers as soon as you're made aware of the situation.'
Wyatt confirmed that all customers were in courtesy cars for the time being and that dealers had been fully appraised of the situation, with bulletins having been issued to all outlets, personal phone calls made and further contact from members of Suzuki's field team.
MORE: Suzuki: Out with the old and in with the new
MORE: New dealership in Lincoln
MORE: Second showroom in Bristol