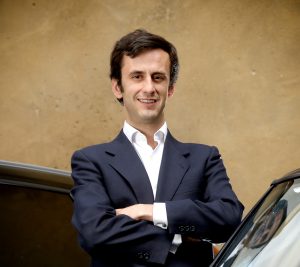 GFORCES has partnered with HPI to enhance its data offering by providing vehicle history checks on dealer websites.
The new process will provide dealers with qualified sales leads by capturing customer data as they research vehicles.
Consumer director at HPI Fernando Garcia (pictured) said: 'Given the HPI Check is one of the last steps towards buying a vehicle, a visitor entering their details is essentially a pre-qualified 'hot lead'. The process captures a wealth of information that allows for timely and targeted marketing.'

GForces is a leader in providing digital technology, marketing and consultancy services to the automotive industry. They deliver automotive consumer convenience through their proprietary NetDirector software suite, combined with in-depth industry expertise.
Tim Smith, group strategy director at GForces also commented: 'Automotive business intelligence is vital to conversion, which is at the core of everything we do. Forging partnerships with industry-leading technology and marketing providers like cap hpi strengthens this offering even further.'
MORE: Important change to leadership team at Black Horse
MORE: BMW can await outcome of Brexit negotiations, says car firm's chief

MORE: SMMT boss warns of 'death by a thousand cuts' for UK's car manufacturing industry
On SuperUnleaded.com: Aston Goes All Soft After Claiming To Rely Too Heavily On Bond