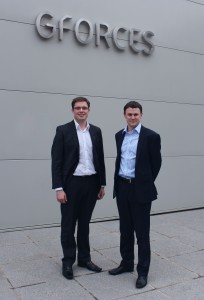 GFORCES has opened a second office, supporting a growing demand for the firm's digital services.
The new offices, based in Coventry, Warwickshire, have resulted in the creation of 25 new skilled and full-time jobs in the area – along with 'a range of work placement opportunities'.
The Coventry offices will take care of customer support, account management, marketing services, project management and even training – all supporting GForces's dealer solutions like NetDirector.

Heading up the new offices will be Paul Hilton, regional account director for the firm.
Giles Smith, managing director of GForces, said that the new offices were key to GForces's future success. 'This is an important development for GForces and will create a wide range of new skilled automotive industry jobs and placement opportunities within the Coventry area.
'As a location, the Coventry meets the needs of our expanding client base and will enable us to tap into a growing pool of highly capable graduate talent. At our head office we have worked hard to become an innovative and forward-thinking employer and we look forward to replicating this approach in the Midlands.'