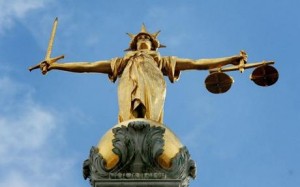 A MAN attacked a car showroom in Henlow, Bedfordshire, with an axe after deciding that the Porsche he bought from the dealership a decade ago was no longer any good.
According to BBC News, James Hyett, of Saffron Walden, had previously been in trouble with the law after leaving a severed deer's head at a Tesco store.
However, while serving a suspended sentence for that offence, he headed over to Henlow Car Sales armed with an axe and a knife.

Upon arriving at the dealership, Hyett smashed the office window of the showroom and the rear window of a BMW which was parked on the forecourt.
He then moved onto Clifton Cuisine in Broad Street and stabbed the tyre of a parked Land Rover Discovery.
According to the BBC, after being chased by a restaurant worker, he stopped to say: 'Come on then!'
Hyett had claimed that Henlow Car Sales had not compensated him for problems with a car he had bought, Luton Crown Court heard.

The court was told that after leaving the scene, Hyett was found by the police shortly afterwards, sitting on a wall outside an Esso service station.
The court imposed a two-year community order on Hyett, which also includes a requirement that he undergoes mental health treatment.