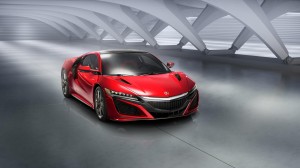 AFTER some lean years, Honda is coming out fighting in 2015.
The manufacturer has not had a lot to shout about recently, failing to launch new models while rival groups were making a big noise with exciting new vehicles.
But that is about to change.

In an exclusive interview with Car Dealer Magazine – which will feature at length in the next edition – head of cars Leon Brannan gives a frank review of the past, and looks forward to the 'rebirth' of the Honda brand this year.
This year will see new versions of the HR-V, CR-V, Jazz, Civic, Type R and the NSX. Brannan calls it 'a new beginning'.
He also pays tribute to the 'loyal' dealers who have remained faithful – frustrated, but faithful – to Honda.
And he also says the future looks bright for dealerships' after-sales cash registers.

Brannan feels this is where the manufacturer scores highly with dealers – and the good news is about to get even better, he says. Honda now has a programme that is an industry 'game changer', says Brannan.
'We've been behind the market with PCPs, but with service plans, we're ahead of the market,' he says.
'The reason why, even through a tough spell, our network remains profitable is because of our service business. The core foundation of any dealership is its service business, and ours is stronger than anyone else.
'We are already number one in the industry for service retention. That's clearly because of the quality of our network and our service, and also service plans.
'Four or five years ago we launched a five-year service plan, and it was good value – about £700 for a petrol car. But we weren't really focused on selling it.
'Last year, I took a decision to make it fundamental to buying a new car. When you buy a new car from Honda, you have the opportunity to buy a five-year service plan for £500. On a PCP, that's £10 a month. For the price of a bottle of wine, you can have full cover from us – full manufacturer service, warranty, roadside assistance – no questions whatsoever for as long as you own the car.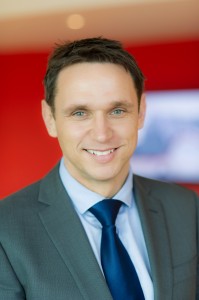 'Why five years, when most people on PCP will change their car after three? The product stays with the car. If they do keep the car, they have peace of mind. If they bring the car back, it stays with the car goes out as a used car with a service plan.
'From a dealership perspective, that's game-changing. Historically, most brands would enjoy year one servicing, year two servicing, fairly big drop-off on year three, and year four… well, forget it, down to 20 per cent, and a really big tail-off of service revenue.
'The five-year service plan pretty much guarantees revenue from that car throughout the term.
'We have gone from a pretty low base to nearly 60 per cent of cars in the vehicle parc now have a five-year service plan on them.
'For customers, it's a fabulous package – they're saving £1,000 or £1,500 and paying for their service plan at £10 a month. They love it. If that momentum continues, and there's no reason to think it won't, we'll have 80 or 90 per cent of the vehicle parc covered with full manufacturer servicing within a couple of years. That means between 50,000 and 100,000 more customers coming to the service desk for their servicing – which gives more revenue to the dealership, and we can look after the car better, so it's worth more. And while they are there, we can talk to them about their next new or used car. It has so many benefits.
'That's a real challenge for an independent garage. In two years' time, they're very unlikely to see a Honda, and very unlikely to see a Honda under five years old on their ramp.
'I come from the independent after-market – before joining Honda I worked for Unipart, and worked in the garage and bodyshop trade, and our challenge then was to get as many cars in to work on. This is a real problem – I wouldn't like to be working that one out. This underpins our mission to double profitability of the network.'
It's another reason for dealers to be excited about the future, says Brannan.
'There has been a level of frustration about where we have been, we believe the vast majority of our partners get this strategy. They understand it.
'We now have a PCP culture, we have laid down the foundations of service plans, and have been doing that for the past couple of years. We have pressed the button, but the impact is to come. I can see it building.
'If we add a new line-up to a book of PCP customers that's shortening its cycle, with an ever-increasing bank of  pre-paid service customers, you have a very compelling business model. I'm very confident we will hit our mission to double the profitability of our dealer network.'
 The full interview appears in issue 85 of Car Dealer Magazine.
MORE: Top Gear in spat with shadow transport minister
MORE: Suspended jail term for dealer who clocked cars
MORE: Auto Trader: time is right to float on the Stock Exchange