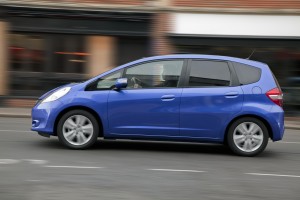 HONDA is to axe 340 jobs at its factory in Swindon because sales abroad haven't been as strong as hoped.
Employees were given the devastating news yesterday that the newer of the two car plants is to be closed and the number of production shifts cut from three to two. An additional 160 agency jobs will also be lost.
The car manufacturer, which arrived in the Wiltshire town in 1992, makes the Jazz, CR-V, Civic and Civic Tourer for domestic and European markets, but the UK has seen stronger sales than on the continent, the latter of which is where most of the cars are made for. Some 3,000 people are employed at the South Marston site in all

Ian Howells, the senior vice-president of Honda Motor Europe, said: "Over the last 12 months, we haven't seen the growth we'd anticipated. With no increase forecast for the next couple of years, we must scale our manufacturing activity accordingly.
"However, with the restructuring we're taking today, and our new model plans, we remain confident in the long-term future of our Swindon plant. Our Swindon operation continues to be the hub for our European car manufacturing activity."
In a report on the BBC News website, Jim D'Avila, a spokesman for the Unite union,  called it "very sad news". He added: "This blow today will be very, very deeply felt."
Honda, which made 554 voluntary and 38 compulsory redundancies last year, will now enter into consultation over the latest jobs to go.

Pictured is the Honda Jazz