Hyundai has launched a new approved scheme for its used cars called 'Hyundai Promise'.
The South Korean firm is calling it 'one of the most comprehensive used car schemes on the market', and it's available across all models including Hyundai's electric cars.
Each used car in the scheme goes through a multi-point safety and condition check as well as an independent vehicle history and mileage check before being offered for sale, with the reports generated from these checks available to the customer.

Hyundai Promise cars up to 42 months old come with a minimum 18-month warranty as well as 12 months roadside assistance, including home start replacement car hire and overnight accommodation.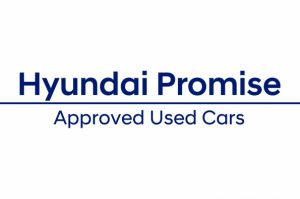 Buyers have the flexibility of a range of finance options to purchase their Hyundai Promise car, alongside a guaranteed trade-in offer for their existing car and the convenience of driveaway insurance included.
Customers can hand back the car within 30 days and 1,000 miles if they're unhappy.
Hyundai says its dealers will undergo 'extra training' to better support customers who are looking to purchase electric and hybrid vehicles, and promises not only to offer cars but also mobility and charging solutions.

Ashley Andrew, Hyundai Motor UK managing director, said: 'Hyundai was one of the first manufacturers to introduce such a generous five-year warranty on its new cars, founded upon absolute confidence in our products. Now, with Hyundai Promise, we have an Approved Used offering that delivers the same kind of peace-of-mind to customers.
'It has been designed to encompass the entire Hyundai range, including a special focus on demystifying the world of second-hand electrified vehicles, giving them confidence in the car they're buying, ultimate flexibility in how they buy it and peace-of-mind during their ownership.'