Hyundai is splitting off its electric car name 'Ioniq' into a new brand promising three new EVs before 2025.
Starting early next year, the Ioniq 5 will arrive as a mid-sized SUV and will soon be followed by two other models in the space of just four years.
These will be called – Ioniq 6, a sedan, and Ioniq 7, a large SUV.

Hyundai UK told Car Dealer that – just like the performance 'N' brand – all dealerships will be able to sell the Ioniq brand.
To mark the launch, Hyundai turned the London Eye into a giant Q using lights, just before the official reopening of the landmark.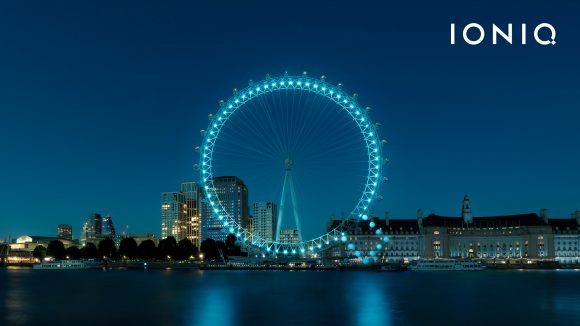 Hyundai is aiming to sell one million electric cars and carve a 10 per cent share of the electric market by 2025.
'The IONIQ brand will change the paradigm of EV customer experience,' said Wonhong Cho, executive vice president and global chief marketing officer at Hyundai Motor Company. 

'With a new emphasis on connected living, we will offer electrified experiences integral to an eco-friendly lifestyle.'
Hyundai first launched the Ioniq name – taken, it says, from a fusion of the words 'ion' and 'unique' – in 2016 as a model that was available as a hybrid, plug-in hybrid or full electric car.
The move to extend the name into a brand with more models that sit under the banner cements the South Korean brand's commitment to EVs.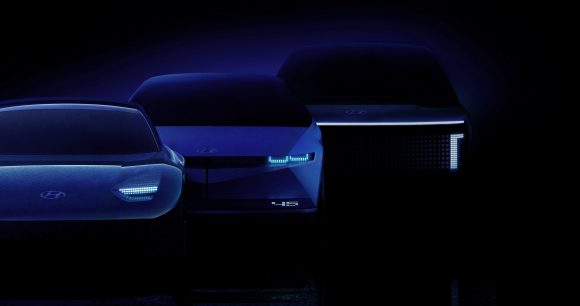 In the press release, the firm added: 'Ioniq represents Hyundai's growing commitment to sustainability and innovation and will be instrumental in achieving the company's clean mobility goals. 
'The Ioniq brand was conceived to fuse life changing mobility with environmental performance and has so far been instrumental in delivering electrified progress. 
'Ioniq will continue to create a new balance in clean mobility synchronising eco-products within an eco-system of lifestyle solutions bringing connected living to a new generation.'
And if you can work out what that means, you're far smarter than us…