JIM'S GARAGE has something that marks it out from other Mazda dealers in the UK – it's the most northerly Mazda dealership in the country. Chris Manson, its general manager, reveals how the wheels turn on the Shetland Islands.
'It's fair to say we get our fair share of bad weather in Shetland,' he said. 'We're closer to the Arctic Circle than we are to the Mazda UK headquarters in Kent; as far north as St Petersburg, Russia or Anchorage, Alaska.
'When the weather's bad, it's really bad. We regularly get hurricane-force winds of 100mph and rain that drives in so hard it hurts your face.

'It means the lovely new Mazdas that our customers have ordered can be held up at the docks in Edinburgh before being shipped 225 miles north to Lerwick, but our customers don't mind – when you live in Shetland, you're used to such things.'
Most of those customers are on first name terms with the team behind Jim's Garage. With their support, the business has grown from its humble beginnings.
'My father, Jim Manson, bought an independent garage in June 1982,' continued Manson. 'Then, it was a general service and MOT workshop.
'Jim's Garage took on its first franchise in 1992, and now boasts five brands. We began with four people, and now there are 74 colleagues involved.

'Jim's Garage also has a fuel station on site, offering attendant service. We like to offer that personal touch. It means our customers can stay warm and dry in their car and it helps customers who might have any mobility problems.
'Mazda joined the family in 2006. And when I say "joined the family", I mean family – there are now three generations of Mansons working across the business, but that seems to suit Mazda's operational style extremely well.
'Of all the brands we have partnerships with, Mazda feels the most human and open. The people there understand the very particular challenges that we face as a car dealership that's 225 miles from the mainland, and they help us to overcome them.
'Even though my father is 61-years old, and meant to have retired and handed over the driving gloves to others, he still wants to help out our customers. Several nights a week, he will drive our breakdown truck and head off into the inky dark night to rescue someone that's hit trouble on their travels.'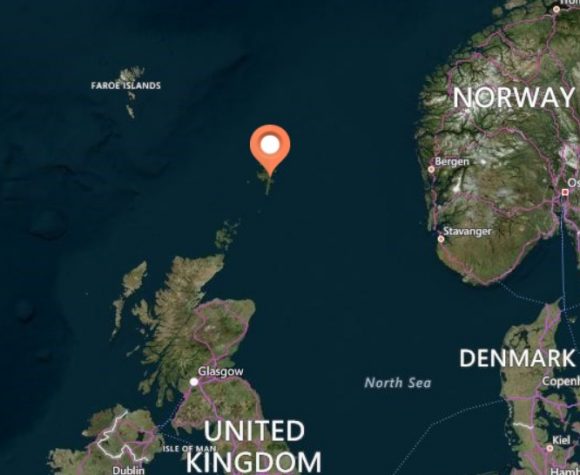 Jim Manson's grandson, Jordan Brown, is the first of the third generation to work with the business. He's 16-years old and helps his grandfather with breakdown recovery, as well as lending a hand in the workshops. He intends to start on a technician's apprenticeship in the near future.
Over the course of the relatively short 11-year period that Jim's Garage has been involved with Mazda, Manson thinks there has been a definite leap forward in terms of its cars.
'Our customers tell us that the design of the latest Mazdas is really striking,' said the general manager. 'They stand out from the crowd, while the quality of the interiors is up there with the premium brands. Little wonder that Mazda enjoys a nine per cent share of the market here.
'It's also been interesting to watch Mazda's engineers buck industry trends with SkyActiv. Competitors have been fitting smaller engines to their cars and trying to force more power out of them. Mazda has gone for larger engines which seem to be less stressed – we certainly see great reliability from them.
'Another big advance is technology. The infotainment system, Mazda Connect, and ability to pair a smartphone is all a far cry from my days as a young driver. Back then, you'd have to stop at a payphone to call a friend and let them know you were running late or lost!
'The most popular models we sell are the Mazda2, the CX-3 and the CX-5. The SUVs in particular are proving a hit, and they drive so well despite our challenging roads and weather, especially with four-wheel drive.
'Before those came along, our best-selling model was the Mazda BT-50 pick-up truck. Farmers especially loved it for its go-anywhere dependability and load-anything practicality. They're all still going strong.
'We still have 10-year old cars coming in for servicing and they rarely require anything other than routine maintenance – despite the hard life they lead.
'When we're not going about the day-to-day business of looking after existing customers' needs, there will be tourists visiting Shetland who might need a repair carried out on their car. Then they can get back to spotting killer whales and touring our beautiful islands.
'Naturally, we're always looking for ways to reach drivers who haven't experienced the Mazda brand. We sponsor my little brother, Jonni Manson, who is not only the service manager at Jim's Garage Mazda, but also a winner of Shetland's Strongest Man contest. We report on his local competitions on Facebook and follow him at those venues. Sadly, we don't get to travel to the more exotic places he's competed in, such as Australia and Iceland.
'We enjoy supporting the Rotary Club of Shetland, which plays a very active role in the community and makes worthwhile donations to worthy causes throughout the islands. We stage our own motor show, which gives everyone the chance to look at all manufacturers' cars under one roof. We meet people who might not normally come to the dealership, which can be fascinating.
'We're also up to speed on events such as Black Friday – Amazon's not the only one coming up with special offers for customers! For the past two years it has proved very popular.
'Given the weather we experience, the super little Mazda MX-5 roadster hasn't historically been one of our more popular models with drivers on Shetland, but since the latest RF, which features a folding solid roof, arrived in the showroom, we've had a lot more interest. I'm never too busy to head out on a test drive in one of those!'
MORE: Mazda dealer profitability increased by 38 per cent in 2017
MORE: Adam steps up to take on managerial role at Jennings Mazda Middlesbrough
MORE: Mazda UK boss fighting for an RX-8 replacement
On Workshop: Schaeffler and Liqui Moly combine to reduce timing chain wear