Here's your business, motoring and news round-up for Saturday, June 27
Quarantine plan changes gives green light for holidays 
Foreign holidays have been given the green light after ministers confirmed the requirement to self-isolate for 14 days upon returning to the UK will be scrapped for a slew of popular destinations.
Trips to France, Greece and Spain look on the cards after the government confirmed it will revise the quarantine measures next week.

In place of the quarantine arrangements will be a traffic light system, with officials placing countries into categories based on the prevalence of coronavirus. As many as 50 countries could be included in the list when it is published on Wednesday, with restrictions lifted as soon as July 6.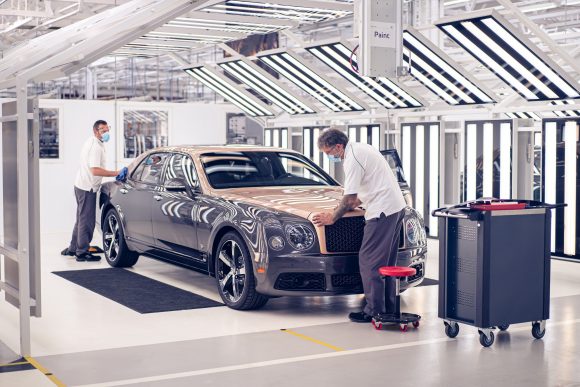 Final Bentley Mulsanne rolls off the production line
The final Bentley Mulsanne has been completed, bringing over a decade of production to a close.
More than 7,300 examples of the firm's luxurious flagship have been produced during that period, and over 700 people have invested close to three million hours in crafting the vehicles.

Around 42m spot welds have been made to create the bodywork, while more than a million hours have been dedicated to fitting the interiors. Close to 90,000 hours have been spent polishing the exteriors alone.
Shopping centre owner Intu tumbles into administration
Trafford Centre owner Intu has tumbled into administration after failed crunch talks with its lenders.
The shopping centre owner said it has applied to appoint administrators from KPMG, after warning earlier on Friday that it was on the verge of collapse.
The confirmation came minutes after the London Stock Exchange suspended shares in the listed firm. The company, which also runs Lakeside in Essex, said its shopping centres will continue to trade for the time being despite its insolvency.
Ford sets global target to be carbon neutral by 2050
Ford has revealed plans to be carbon neutral across its global operations by 2050.
The American car giant also revealed it is on track to meet its goal of having all manufacturing plants powered by 100 per cent locally sourced renewable energy. In Europe, this has already been achieved at all facilities in the UK, Cologne in Germany, and Craiova in Romania.
To achieve its carbon-neutral status, Ford is aiming to remove the same amount of carbon as it introduces through manufacturing.
US markets gatecrash European party
High-flying European shares were brought crashing back down to earth on Friday as UK markets dropped on worries over the coronavirus.
The FTSE 100 had a strong start to the day, hitting a high of 6,262 at lunchtime but ended the day 100 points lower. By close it was trading at 6,159.3, up only 12.6 points, or 0.2 per cent.
The starting bell in the US was enough to pare back gains made across Europe, leaving the German Dax index down 0.7 per cent and France's Cac down 0.2 per cent by the end of play. 
Tesco investors block £6.4m pay packet for departing boss
Tesco shareholders have revolted to vote down the supermarket's pay deal for directors, including its £6.4m pay packet for exiting chief Dave Lewis.
The supermarket said that just over two-thirds of votes, 67.3 per cent, at its annual general meeting were cast against its proposed pay deals for its directors.
Ahead of the meeting, several major investor groups had called on shareholders to block the remuneration report, highlighting that its exclusion of Ocado as a competitor in its benchmarking criteria helped to boost his bonus deal.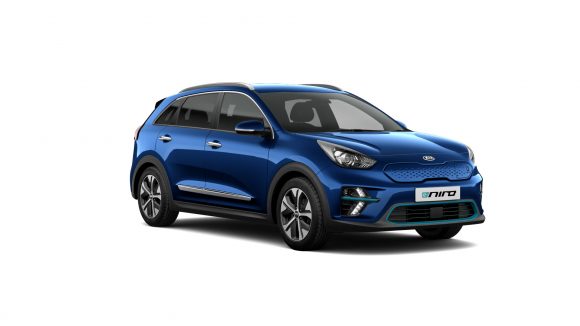 Kia introduces entry-level e-Niro thats costs less than £30,000
Kia has expanded the line-up of the e-Niro to offer more choice and a sub-£30,000 entry price.
The electric SUV was previously only offered in a single high-specification trim level, but new '2', '3' and '4+' trims provide more choice and affordability options.
The key news is the '2' trim, which comes with a smaller 39kWh battery pack and reduces the cost of entry to the range. Official figures give it a 180-mile range. It's paired to a 134bhp motor that makes 395Nm of torque, with a 0-60mph time 9.5 seconds.
Bump in demand for rentals 
More people are looking to rent as the UK reopens its housing market than in the period before the lockdown, Countrywide said.
The company said the number of weekly applicants for rental properties has increased by 3 per cent compared with the pre-lockdown average as pent-up demand comes back into the market.
It marks a return to something resembling normality for the property company, which had furloughed 78 per cent of its workers.
Dutch government throws carrier KLM £3bn lifeline
The Dutch government has said it will throw national carrier KLM a 3.4 billion euro (£3bn) lifeline to help the airline survive the aviation slump caused by the coronavirus pandemic.
Finance minister Wopke Hoekstra said the support package is made up of a one billion euro (£903m) loan and 2.4 billion euro (£2.1bn) in guarantees for bank loans.
There are strings attached to the bailout, with the Dutch government setting conditions including that KLM must cut costs by 15 per cent, improve sustainability and reduce the number of night flights it carries out at the national airport, Schiphol, on the outskirts of Amsterdam.
Yesterday's round-up: Options confusing buyers; Driving lessons restart; Hancock beach warning
Yesterday's Car Dealer Live can be watched below