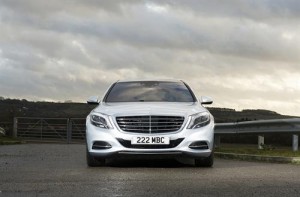 MERCEDES-BENZ UK has appointed Gary Savage as its CEO and managing director of its cars division.
The move comes as part of a large reshuffle and organisational changes and sees the firm's current UK president and CEO, Marcus Breitschwerdt, appointed head of Mercedes-Benz Cars Europe Region.
In his new role, Breitschwerdt will have full business responsibility for all sales and marketing activities for Mercedes-Benz Cars in Austria, Belgium, Czech Republic, Denmark, Finland, France, Greece, Ireland, Italy, Luxemburg, Netherlands, Norway, Poland, Portugal, Spain, Sweden, Switzerland, and the United Kingdom.
At the same time, from January 2014, Mercedes-Benz UK formed into three distinct divisions, each with its own dedicated senior management structure.
Along with Gary Savage's appointment, Michael Kamper becomes managing director of Mercedes-Benz Trucks, and Steve Bridge is MD of Mercedes-Benz Vans.
The changes mean that Mercedes-Benz UK now effectively runs as three distinct business divisions. Mercedes-Benz Retail Group continues with managing director Mike Whittington, reporting into Gary Savage; and Mercedes-Benz Financial Services continues as its own legal entity with managing director Bob Middleton.
Commenting on the changes, Breitschwerdt said: 'I'm absolutely thrilled to take over responsibility for Mercedes-Benz Cars Europe Region, which is our biggest market worldwide and deserves full focus and energy to further contribute to our global growth plans.
'Looking forward I'm one hundred per cent sure that our new divisional and regional set up will help us to be even more dedicated to the customer and as a result even more successful in competition.'