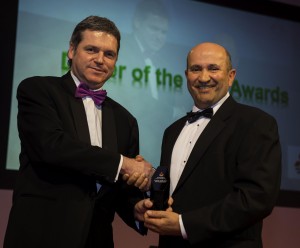 MITSUBISHI Motors in the UK has announced the winners of its Dealer of the Year award.
A joint award this year, the Japanese marque awarded two very different dealerships the top trophy at their yearly black-tie event.
Nottingham-based Chris Variava and Welsh dealership Smithy Garage were joint winners at the event, both recognised for their performance in 'sales, aftersales and customer satisfaction'.

Lance Bradley, managing director of Mitsubishi Motors in the UK, highlighted the contributions made by all dealers in its network.
'Judging the awards was a particularly tough job this year as so many of our dealers have performed exceptionally.
'In the end Chris Variava and Smithy Garage stood out from the crowd but we found it impossible to separate them and decided to award the title to them both.'
Speaking about the two winners, he added: 'Chris Variava has absolutely trumped the competition when it comes to customer service and this award is testament to the efforts of the whole team there.

'Smithy Garage has consistently been in the top echelons of customer satisfaction, not just in the UK but in Europe as well.
'They just do the right things for people and never let their customers down.'