Mandatory MOT tests will be reintroduced from August 1 the government has confirmed today as it cancels the 6 month extension.
Drivers are being encouraged to book tests from August 1 – but it does mean that anyone who needs a test in July will get a 6 month extension seven days before their test is due.
MOT tests will be required for all cars, motorcycles and vans again after the six-month extension was put in place on March 30.

Roads Minister Baroness Vere said: 'As people return to our roads, it is vital that motorists are able to keep their vehicles safe. That's why as restrictions are eased, from 1 August MOT testing will again become mandatory.
'Garages across the country are open and I urge drivers who are due for their MOT to book a test as soon they can.'
Cars that had their MOT due in April, May, June and now July will have to have their MOT tests carried out in September, October, November and December.
It is likely that garages will be very busy during these periods as they will be carrying out those tests bought forward on top of those that normally need to be carried out at that time.

Drivers with an MOT due date before August 1 will still receive a six-month exemption from testing. These are handed out automatically seven days before the test falls due.
However, all vehicles must continue to be properly maintained and kept in a roadworthy condition, and people are able to voluntarily get their MOT sooner should they wish, even if they are exempt from the legal requirement.
Motorists can be prosecuted for driving an unsafe vehicle.
There have been countless calls for the MOT extension to be cancelled as many in the industry feared that drivers would be driving around in unsafe vehicles.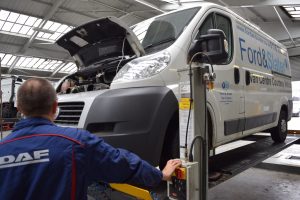 The Independent Garage Association (IGA) had been calling for the extension to be cancelled for weeks.
Its chairman, Stuart James, thanked the government for lifting the extension but warned of the number of unroadworthy cars on the roads.
'This is a welcome retraction of a policy doubtless designed to provide relief to motorists,' James said. 'However, this additional month will allow at least one million unroadworthy cars to remain on the road for an additional six months, as well as the 1.6m dangerous vehicles that have already had their MOT extended.
'With road traffic increasing, people being encouraged to use their cars rather than public transport, and further lockdown measures easing on July 4, we believe this additional month will leave a number of motorists with an accumulation of faults and repair costs when they are least able to afford them.
'Even though this scheme has only been in place for four months, it has affected detrimentally the roadworthiness of many cars, taken away the bread and butter of the independent garage sector and left a great number of consumers confused.
'We will continue to work with government departments and support independent garages to ensure that all safety measures are upheld, playing our part to prevent further coronavirus cases across the UK.'
The Department for Transport said that if drivers are vulnerable or self-isolating they should contact their local garage as many are offering pick-up and drop-off services.
The Driver and Vehicle Standards Agency (DVSA) has also issued guidance to all MOT testers about safely conducting tests in line with the latest government advice.
Chris Price, Head of MOT policy at DVSA, said: 'MOT testing was suspended during the COVID-19 pandemic as a temporary measure to enable vital services to continue, frontline workers to get to work, and people to get essential food and medicine.
'In line with the government's easing of the lockdown measures, the 6-month MOT exemption for cars, vans and motorcycles will end on August 1.
'Most MOT garages are open, and we encourage drivers to book a test now to ensure their vehicle is roadworthy.
'Our priority is to help people keep their vehicle safe to drive and having an up to date MOT is key to this.'