The EV market continues to generate headlines – from prices now stabilising following a substantial drop earlier this year to the controversial expansion of London's Ulez. 
As more drivers make the leap to a greener alternative, our dealers have been snapping up some great EV deals on Motorway across all makes, models and prices – direct from private owners in our daily sales.
This month, we have looked back at our July and August sales to see which EVs were the most in demand with our dealers.

Porsche takes the lead
Coming in at pole position with the most bids for an EV over the summer was a Porsche Taycan.
This was a nearly-new model, just two years old, with a relatively low mileage of 27,500 miles on the clock that definitely helped it perform well at auction.
As Taycans are usually in lower supply, it explains why this particular model had such a high bid count.

It went for a final price of £43k, which was a real result for the winning dealer, who can expect to sell it on quickly and for a healthy profit.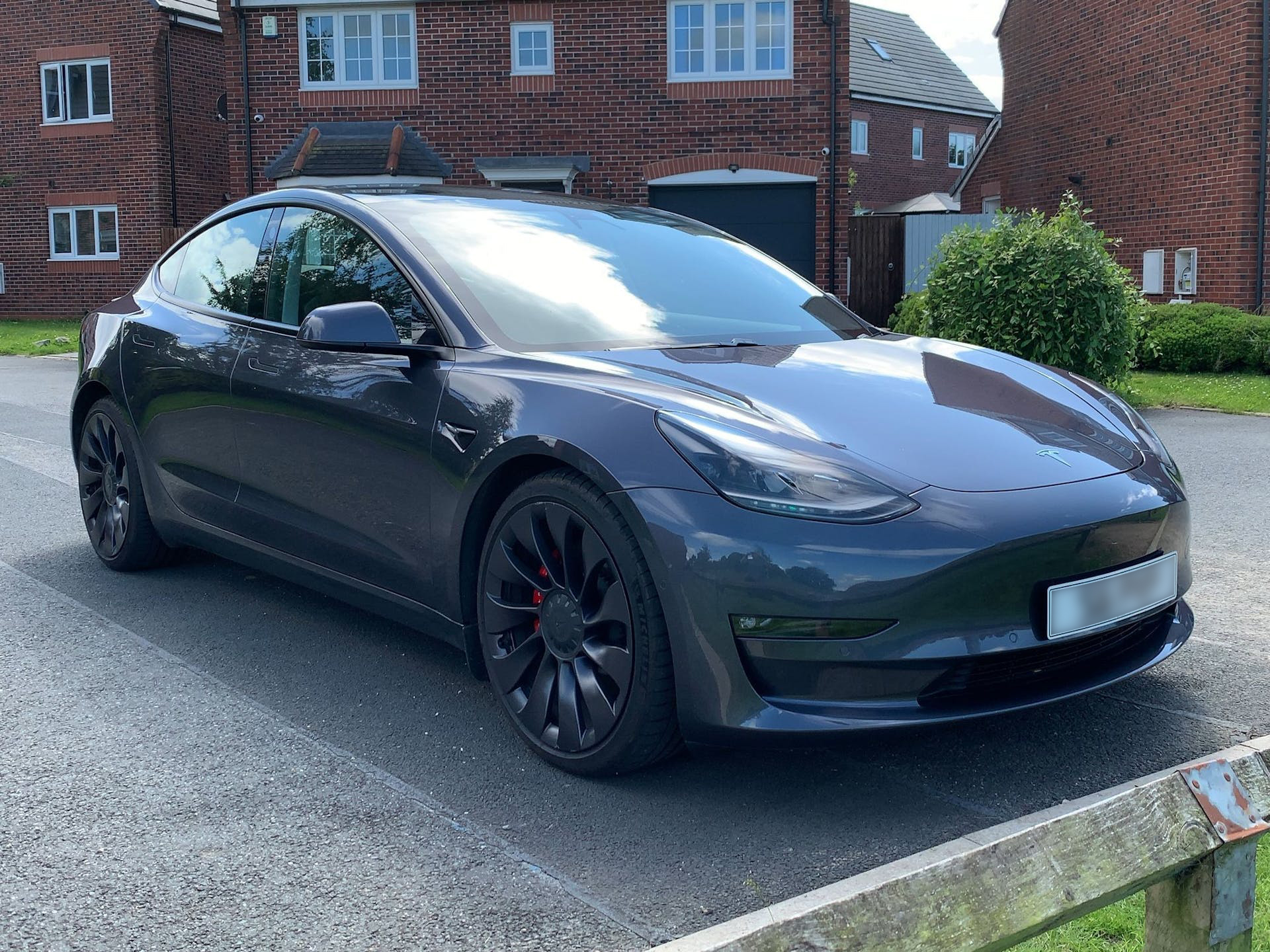 Tesla brand still in high demand
With Tesla being the most recognisable brand in the EV space, it should come as no surprise that a Tesla Model 3 took second place in our most in-demand EVs list this summer.
In fact, Tesla took five spots in our Top 10, across the Model 3, Model S and Model Y.
The Model 3 that came in second was a performance model – at the very top of the range for this car.
It had a 2021 plate and had only been driven 21,000 miles.
The combination of the grey paint and interior colour really made this model stand out in our daily sales and will help the winning dealer when selling this model on their forecourt.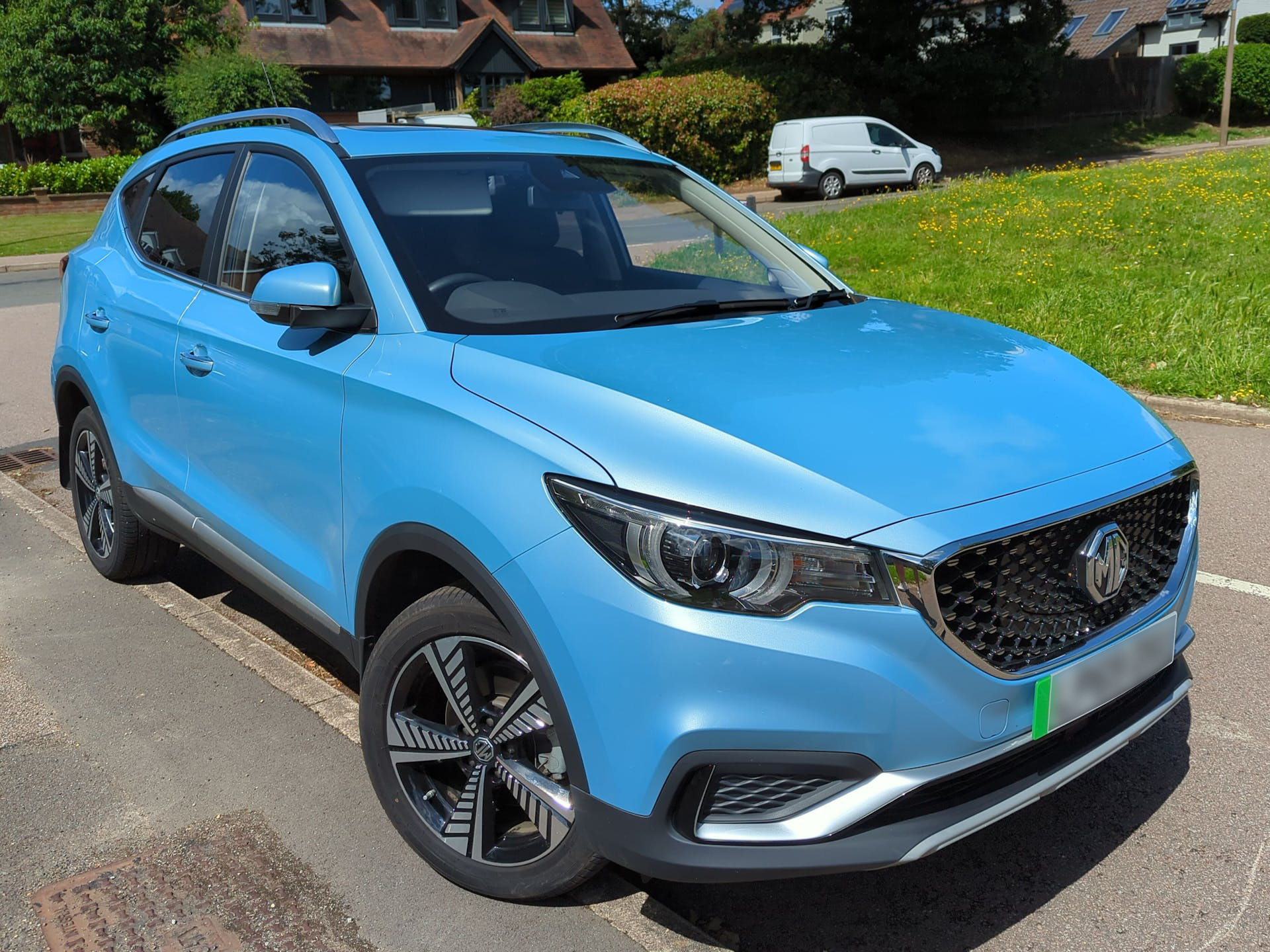 Dealers want nearly-new EVs
While the SMMT has reported that new EVs were in high demand in August, the nearly-new part of the used car market is also thriving.
And our Top 10 is testament to this – all of the cars bar one were under five years old.
In fact, a Tesla Model Y, in seventh place, with only 7,500 miles, was less than a year old, making it a real must-have for the winning dealer.
Third place in our Top 10 was taken by a MG ZS – this was top of the range for this particular model and comes very well specced as standard.
Its low mileage and full service history with a main dealer made this car very appealing for our dealer partners.
While new models of this car are being delivered in the last quarter of the year, these earlier models are few and far between, which makes them even more desirable as they're considerably more cost-effective.
Across both the new and used car market, EVs continue to be in high demand throughout the UK and we've got more private stock on our platform than ever.
Whether you're looking for EVs, SUVs, hatchbacks or superminis, we make sure our dealers are getting the best stock possible to meet the demand for quality used cars – sign up to Motorway here.
Top 10 EVs with the most bids on Motorway – July & August 2023
| | | | | | |
| --- | --- | --- | --- | --- | --- |
| | Make | Model | Age | Mileage | Sold price |
| 1 | Porsche | Taycan 4X2 | 2021 | 27,500 | £43,042 |
| 2 | Tesla | Model 3 Performance AWD | 2021 | 21,000 | £31,243 |
| 3 | MG | ZS Exclusive EV | 2020 | 12,600 | £12,100 |
| 4 | Tesla | Model 3 Long Range AWD | 2021 | 13,186 | £30,043 |
| 5 | Fiat | 500e La Prima | 2021 | 9,810 | £13,762 |
| 6 | Volkswagen | e-Golf | 2019 | 36,457 | £10,319 |
| 7 | Tesla | Model S 75D | 2017 | 58,600 | £19,105 |
| 8 | Volkswagen | ID.3 Tour | 2021 | 8,066 | £22,590 |
| 9 | Tesla | Model Y Long Range AWD | 2022 | 7,500 | £38,600 |
| 10 | Tesla | Model 3 Standard Range+ | 2021 | 40,483 | £24,056 |