The new edition of Car Dealer is out now – and it's a riot of news, views, reviews and features that you won't want to miss!
Issue 187 is free to read and download – here's a taste of what's inside…
Features
We've a real extravaganza for you this month – eight whole pages devoted to a car dealer family's passion for Mazdas! Associate editor James Batchelor travelled to Augsburg to lap up a museum that's like a cathedral to the Japanese marque.

Plus, as summer inevitably turns to autumn, we turn our thoughts to cool products for staying in with as well as going out on!
Dashboard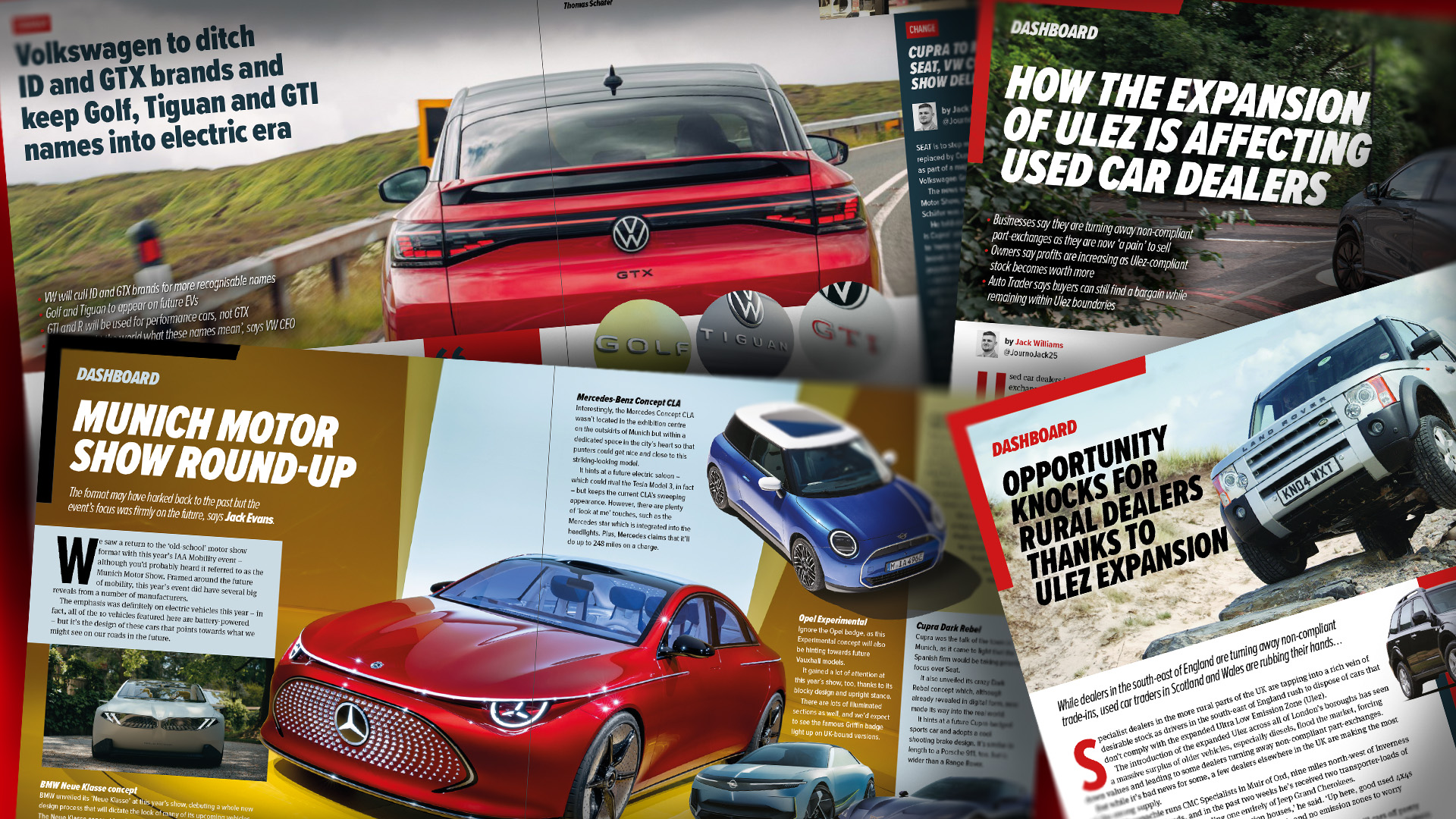 We've got plenty of fascinating articles for you here this month…
Volkswagen has said it'll be dropping its ID and GTX brands for more recognisable names. Meanwhile, Cupra is to replace Seat.

Some car dealers have been turning away diesel part-exchanges since the Ulez expansion, while others are coining it in as a result of the controversial move and political hot potato!
Munich staged an old-school motor show but with an emphasis on electric vehicles. We proudly present 10 reveals that caught our eye.
Car Dealer Used Car Awards 2023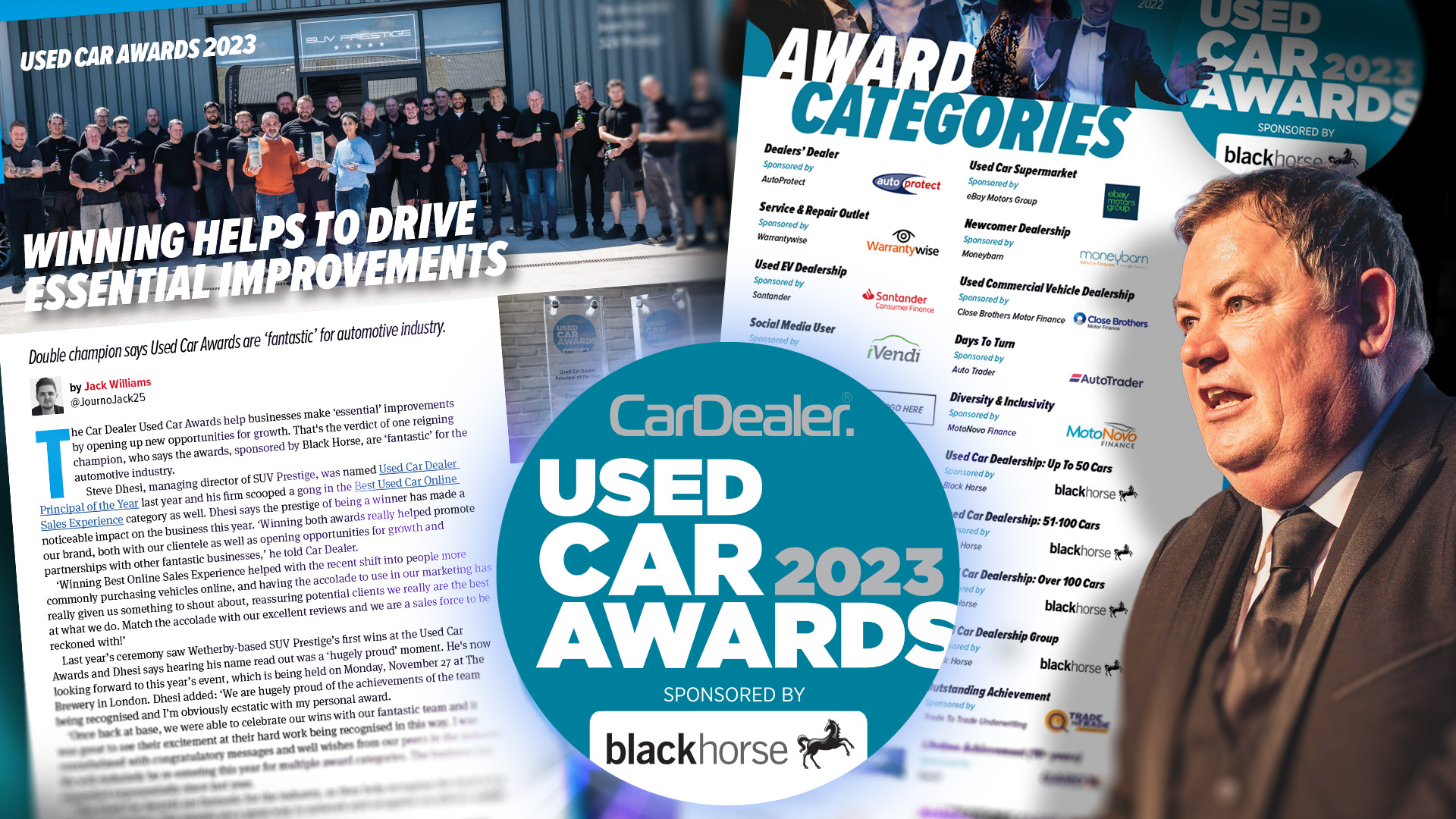 Time is running out to get your nominations in for UCA 2023! We chat to a double winner of UCA 2022 who explains exactly why these awards are so important.
All the details, including how to vote for this year's awards, are in this edition of the magazine. You can also take part in the voting here. Don't delay – vote today!
Forecourt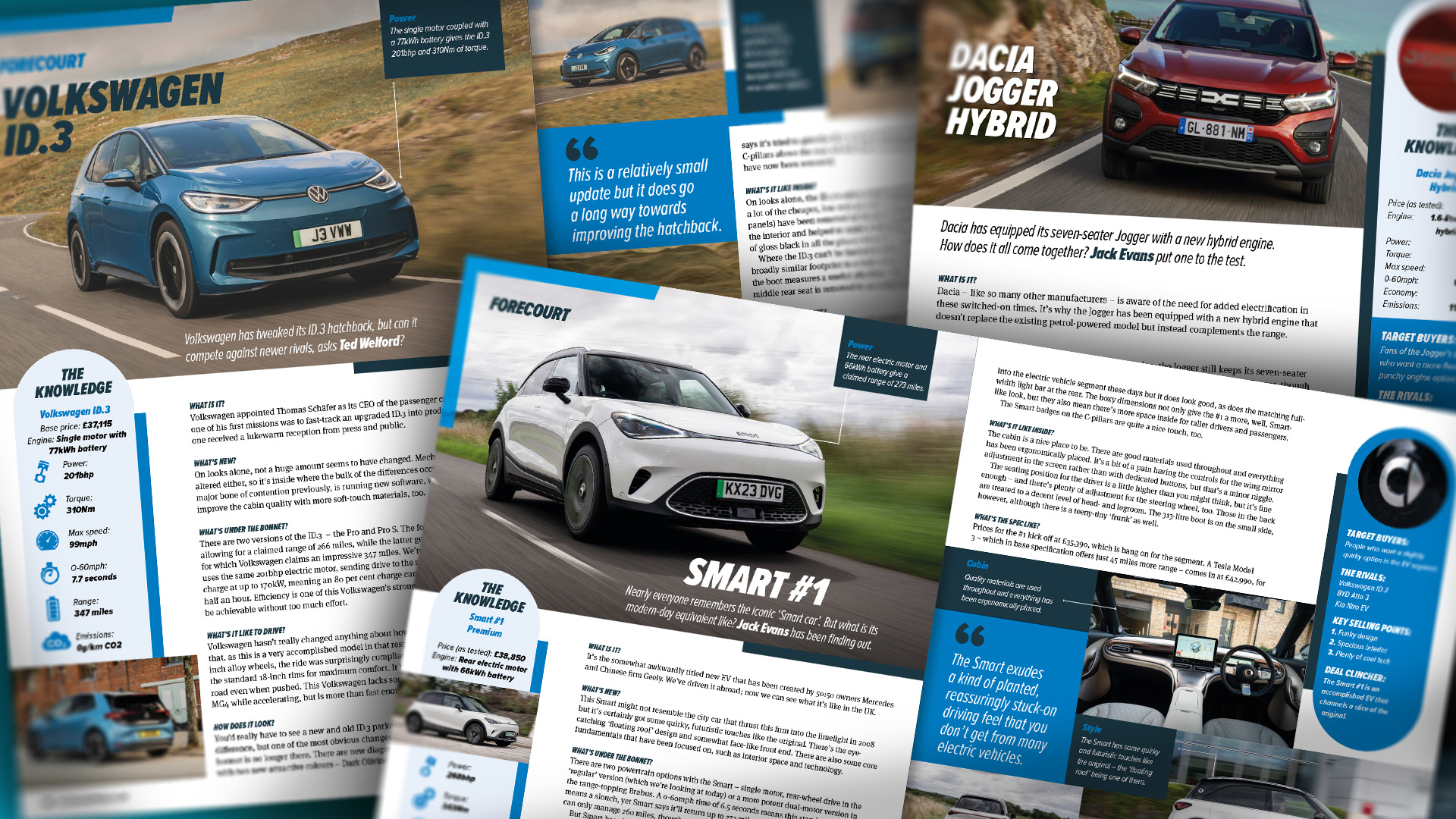 This issue sees the Smart #1, Dacia Jogger Hybrid and latest VW ID.3 put through their paces by motoring writers Jack Evans and Ted Welford.
What did they make of them? It's all here!
Columns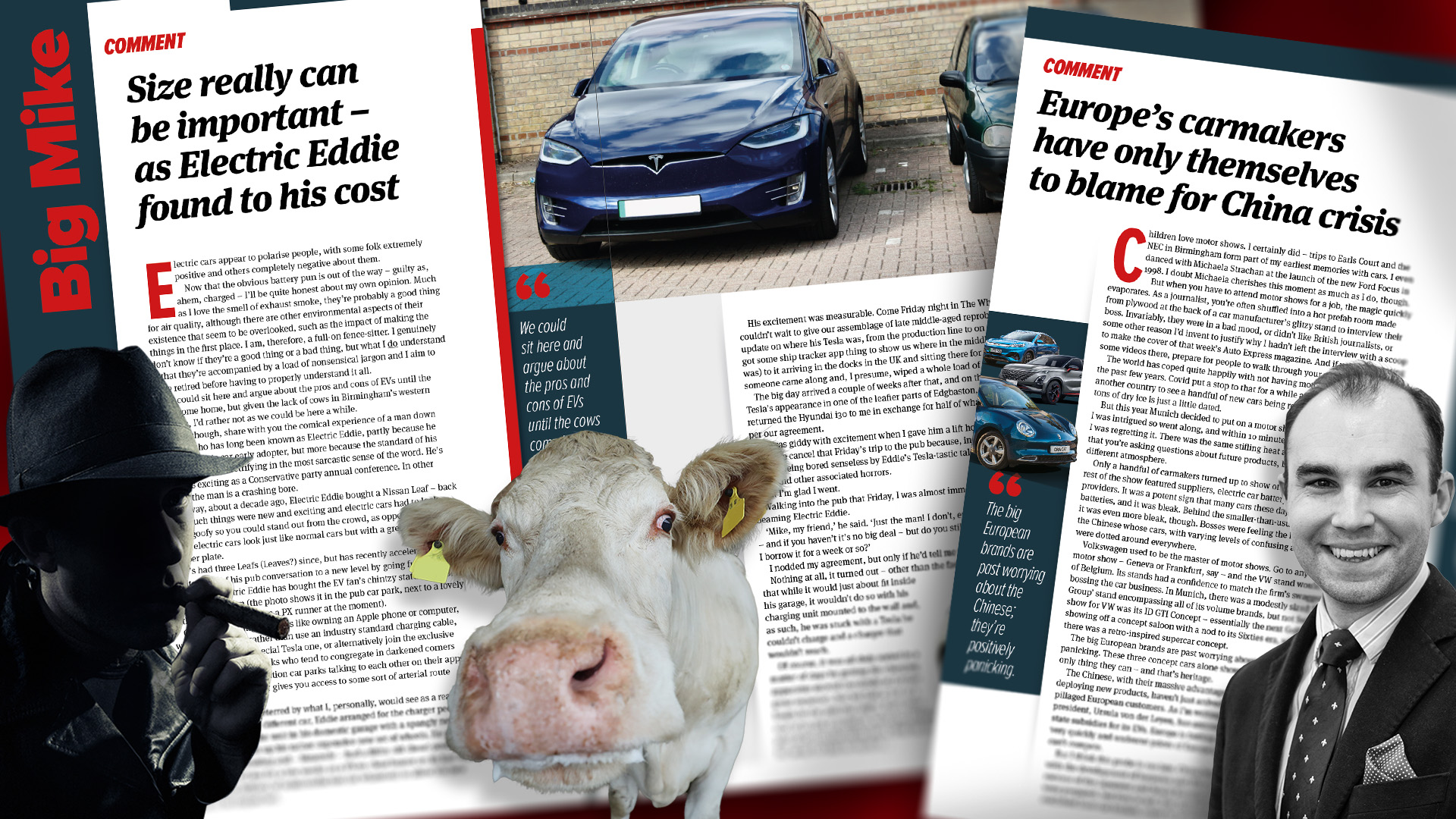 Ask not for whom the bell tolls, big motor shows, it tolls for thee, writes a concerned James Batchelor
Meanwhile, ever-popular mystery columnist Big Mike has a cautionary tale of Teslas and their chargers
Round-ups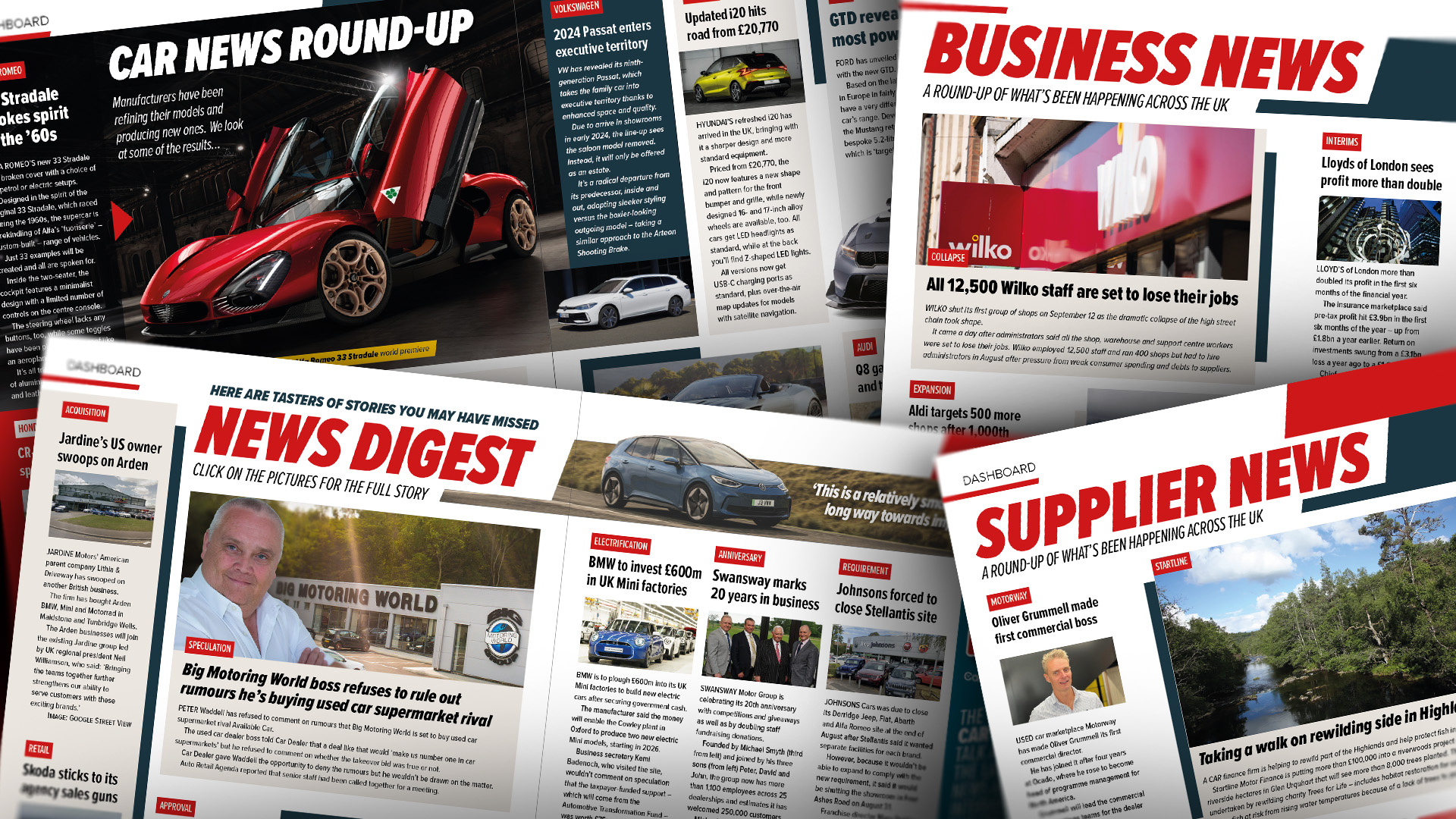 Our four-page news digest has oodles of the biggest automotive industry stories in bite-size pieces. To read them in full, simply click on the boxes!
There are business and supplier updates as well, plus a look at what car manufacturers have been up to recently.
Also inside…
In our regular finance section, First Response digital marketer Richard Pygott discusses customer retention and the importance of transparency.
All this is just a taster of what's in the 56 pages of issue 187 of Car Dealer – which you can read and download for free via Issuu.
How to read and download the magazine
The easiest way to access it all is by clicking on the digital magazine below.
For a quick video on how simple it is to read Car Dealer online, click below:
Want to read it on your mobile device? It's also viewable in the Issuu app, both for iOS and Android. Switch your notifications on and you'll get an alert every time a new magazine is published.
Want to make sure you're kept informed about new magazines being published? Subscribe to our email newsletter and you'll be contacted as soon as each issue is released.
And for daily breaking news updates, join our WhatsApp group to get them sent straight to your phone.
Email us via the website here to get a link to join.