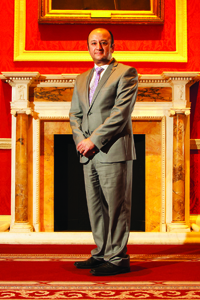 FAMILY-owned dealer group Marshall has acquired a Volvo business in Bishops Stortford from Regent Automotive Group.
The acquisition will bring the number of Volvo businesses in the Marshall portfolio to seven, making Marshall the largest partner for Volvo in the UK.
The new business is joining a strong Volvo division within Marshall, with the six existing Marshall Volvo businesses having generated a return on sales in excess of two per cent in 2013 and a return on capital employed of 18.9 per cent.

Daksh Gupta, chief executive of Marshall, said: 'We are delighted to have completed this acquisition and to be welcoming our new colleagues to Marshall. This acquisition is in line with our clear strategy to build strength through the depth of representation with our core brand partners, like Volvo, with whom we have an exceptionally strong relationship.'
Meanwhile, Marshall has also appointed Michael Hunt as head of aftersales development. Hunt joins Marshall after spending the last six years as head of aftersales for Evans Halshaw.
Daksh Gupta added: 'Michael is a true aftersales professional and will be completely focused on developing and delivering customer retention and operational efficiency strategies for our business.
'Over the last six years, Marshall has acquired more than 50 new businesses, bringing together 12 different cultures into one company. We are delighted to have Michael joining our senior team.'