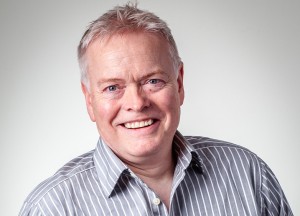 EXPERIENCED product management professional, Max Todd, has joined the team at Moneybarn.
Todd will join the management team with a remit to further enhance the company's range of products and propositions and ensure it maintains its position as a leading provider of non-standard consumer motor finance.
The appointment of Todd follows several years of significant growth for Moneybarn and reflects the Hampshire firm's intention to continue to expand through the delivery of innovative and attractive product and service propositions to its customers and introducers as well as through natural growth in the existing product.

Todd joins Moneybarn after 22 years at Zurich Insurance, where he worked as the UK head of product and proposition management.
Moneybarn's managing director, Peter Minter, said of the appointment: 'Max is an experienced and professional product development manager and I am delighted he is joining us. He will add great value to our customers and our broker and partner network.'
Todd said: 'I'm really excited to be joining an expanding business at such an exciting time.'
MORE: Renault to revamp all its dealerships by the end of 2017

MORE: Baggott: Ten things I want to see in 2015 (and yes, that includes a new Vauxhall Nova)
MORE: Fraudster using fake details to try to buy 14 luxury cars