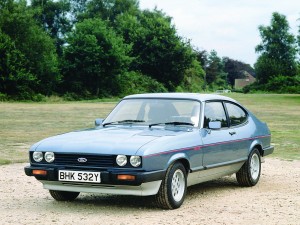 I'M HOPING 2015 will be a year of comebacks. And I'm not talking S Club Seven, the Tories or Manchester United.
No, this year I've got a few motoring desires that I'd like to see brought back to life far before the Tories are reinstated or Rachel shakes her stuff again on Top of the Pops. Although, what lad of the nineties wouldn't like to see the latter?
I've come to the conclusion that some car manufacturers need to return to their roots or at least take a cursory glance over their shoulders at days gone by to please the masses – and by masses, I obviously mean me.

What am I talking about? Well, who hasn't looked back at badges, models, or whole manufacturers and thought the world would be a far better place if they were still around today? I do it almost daily, usually when I'm rolling through one of the near-endless 50mph zones that seem to have infected our motorway network like an email-leaking virus from North Korea.
So, in no particular order here is my Top 10 Bring Back Motoring Musts For 2015.
1 I'll start with Ford and the XR badge. Regular readers will know this to be a subject close to my heart as I've been trying to push up the values of XR2s in these pages for years in the hope my pension pot will have more than baked bean money in it come quit-it-all time. But, seriously, I can't get on with Ecosport – it sounds ridiculous and although I'll admit they're bewilderingly brilliant I just don't get the 'Eco' bit. I say ditch the badge and call them XR instead. Far more retro cool.
2 I'll stick with Ford for a minute. In 2015 I want to see the Capri return. I don't want a Probe. Or a Cougar. Or a Mustang. I want a Capri. One that men who eat baked beans on toast, drink pints of larger and listen to eighties songs on cassette would like. It needs a big bonnet, a V8 and absolutely must not have an Ecosport badge.

3 Saab needs to return. Sweden can keep a lot of things – the meatballs you get at Ikea that taste like dog food, Abba, oh and Ikea – but they can't keep Saab. We want that back. I spotted one of the last 9-5s the other day and although I know it's simply an Insignia that's been done up for a night out at the working men's club, it still looked ace. The world needs more Saabs.
4 Controversial one for me – and for the sales manager at the Vauxhall dealer that wrote in last month and asked me to stop kicking his beloved brand every month, I have good news: There is at least one Vauxhall I'd like to see make a triumphant return, and that's the Nova. Why? Well they made it incredibly easy to spot the type of people who lived off McDonald's and dressed in Burberry caps from a safe distance because I've never met an owner who hadn't spent at least five months in a young off enders' institute. They were like traffic cones – absolutely everywhere and to be avoided at all costs. The problem now is that 'those' types buy anything and everything – at least when you spotted a Nova you knew.
5 Lotus needs to get on with making a new Esprit. And an Elan. Yes, we all love the Exige, and yes we all love the Elise. And, yes, some people pretend to love the Evora. But what we all really want is that Esprit, that was showcased by the former CEO who had more razzamatazz up his sleeve than Paul Daniels, to actually roll out of Hethell.
6 Oh, I've got another Ford one. Cosworth needs to come roaring back. Yes, their owners often lurked dangerously close to those from point 4, but their cars had whale tails and massive turbos, which made everything all right. The world needs more massive spoilers.
7 Although few could describe Lamborghini as being anything other than the open-shirt, huge hairy nipple rugged, testosterone-fuelled bloke of the car industry, I still think there's room for them to make a car with more ham-slicing vents and pedestrian ankle ruining spoilers than the Huracan. What they really need is a new Countach. And it must only be available in white.
8 While we're on the subject of supercars – Bugatti needs to get on with the job of making a replacement Veyron. If I see another 'special edition' that's come as a result of a tie-up with a luxury brand that no one this side of Roman The Chelsea would be impressed with I'm going to pop over to Germany and knock one up myself. Project brief: 300mph, 2,000bhp, wings. Simple.
9 Citroen needs to make a hot hatch that's Saxo VTS good and hasn't got a DS badge on it and, while we're talking French, Peugeot needs to resurrect the Rallye badge. But not on a 508.
10 And lastly, Volkswagen needs to make an Up R. Sod a GTI version, just go straight for the jugular and stick 250bhp in one. I'd buy it. So would everyone else.
And that, ladies and gentlemen, is a 900-word example of why I try to write for a living and don't run a car company. Just imagine how scary that would be…
MORE: #NADA2015: Advertising expert warns Russian hackers are targeting car dealers' PPC spend
MORE: #NADA2015: We gather some facts and figures from the workshop sessions
MORE: #NADA2015: We land in States and reveal details of the Car Dealer Conference & Automotive Expo