ONE of the leading providers of electronic key management software for UK automotive dealerships, eTag Solutions, has been acquired by ASSA ABLOY, the world leader in door-opening solutions.
The result is a new entity called Traka Automotive, dedicated to providing complete key management systems to automotive dealerships.
The combination of eTag software for automotive dealerships and key management hardware by Traka has created Traka Automotive.

The combined customer-base of eTag and Traka already has a presence in five of the top ten UK car dealership groups.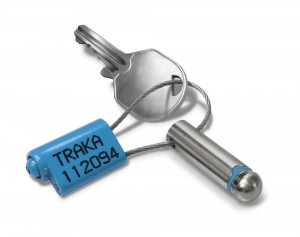 Traka Automotive now hopes to offer a key management solution to the whole of the UK dealership market before expanding abroad during 2016.
eTag has more than 25,000 active users of its software in more than 200 locations, including 40 per cent of Mercedes-Benz dealerships and 30 per cent of BMW's UK network.
eTag previously focused its sales effort on larger prestige car dealerships. But with the additional resources, flexibility and reach of Traka Automotive, the new division will offer key management solutions to the whole market.

Paul Smith (pictured), director of Traka Automotive, said: 'We've gone from serving the high-volume, prestige end of the market to talking to the whole UK automotive market today.
'We expect to see sales more than triple this year with the benefit of Traka Automotive's larger resources and expertise.
'Right now, dealerships without next-generation key-management systems see keys as a pain: they get lost and staff waste time and valuable productivity hunting for them. They also present a security risk to the business. They are a drag on the business. We see this in all dealerships without decent key management solutions.
'Yet once our system is deployed, you will stop having to pay for new sets of keys to be cut and our reporting capability will mean you will be able to confirm at the touch of a button who had that car when a speeding ticket or congestion charge fine was billed to the company.'
MORE: Used-car sales at highest level since 2008
MORE: First look at Hyundai's new mid-size SUV Tucson
MORE: The UK needs an expo as good as NADA's – here's how we plan to deliver it
MORE: Mechanic caught on camera taking customer's car for a joyride
MORE: Former Chevrolet boss lays out his plans for Motor Codes