NEW Star Media has secured a high value contract with Audi and Volkswagen.
The Surrey-based company has designed, built and is hosting used car portals for the brands' operations in the Middle East region, covering Dubai, Abu Dhabi, Bahrain, Jordan, Oman, Kuwait, Lebanon, Qatar and Saudi Arabia.
Engineered to offer a cutting edge customer experience, each website will be multi lingual, multi currency and IP region specific and will feature details of more than 107,000 vehicles.
Feefo review integration, image enhancement and search engine optimisation, will also be provided by New Star Media.
Meanwhile, a comprehensive suite of reporting tools will make it easy for the manufacturers to more accurately manage the sales activities of dealer groups in the region.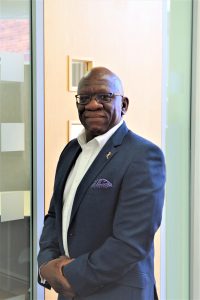 Managing director Ayo Samuel said: 'We are extremely proud to have been selected by Audi and Volkswagen to build and manage their used car websites. This represents a huge opportunity for us a business in a growing marketplace.'
He added: 'We worked very closely with the manufacturers to develop an attractive, intuitive and responsive solution that would work for their business while raising the bar for the customer.
'This, coupled with our technical ability, competitive pricing and ability to deliver within agreed timescales, helped us secure this major contract win.'
Sarah Kenny, Audi pre-owned manager for the Middle East, said: 'We are delighted to be working with New Star Media who bring a wealth of experience to the table.
'They took the time to understand our business needs and worked with us to develop a website that meets our needs, as well as those of our dealer network and customers.
'They have already exceeded our expectations with the level of service provided and the websites are performing better than we ever imagined.'
Working with a range of partners, including iVendi, Codeweavers, Autotrader and eBay, New Star Media provides the full spectrum of web services to more than 250 clients across the UK.
These services include website design and construction, search engine optimisation, social media and pay-per-click management
MORE: Find out at CDX17 what it takes to be a really successful car dealer
MORE: DealerTrade: A platform where dealers can trade for free with no catch
MORE: Safe and sound launches first marketing campaign of its kind to 16 million car buyers
On SuperUnleaded.com: Ford GT40 customised by head designer could be yours – at a price