CDX-CITEMENT is reaching fever-pitch here at Car Dealer Towers because we're now just one day away from the biggest event of its type in the automotive industry!
Yes, tomorrow's the day when thousands of delegates will be descending on The Wing, Silverstone, for CDX17 – and boy, have we got a fabulous day lined up for them. It's going to be packed with talks, presentations, Q&As, workshop sessions and much, much more to help dealers boost business and increase profit.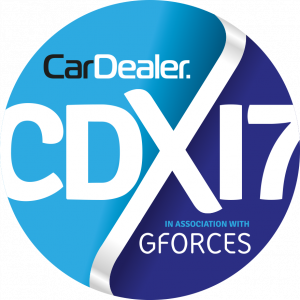 CDX is now the UK's largest and most important motor trade expo and conference. We've got thousands of delegates signed up to come along, so it really is the event you have to be at. It's free to attend for car dealers – and there's still time to register!

Keynote talks will be given by Google, Facebook, Twitter and the SMMT, plus there's a whole host of must-attend workshops designed to help motor trade professionals boost their business and profit. Added to that are the 100-plus leading industry suppliers representing 102 brands, many with special day-only offers. New for this year are the Discovery Zone, uniting the best new brands and products in one place and offering delegates the opportunity to discover new products before they're seen anywhere else, plus the Car Dealer Theatre, where suppliers are being given 15-minute Dragons' Den-style slots to explain the benefits of their best and latest products and how they could make a difference to attendees' businesses.
All the stands will be vying for your attention of course, and here are some of the biggest and what they've got going on (stand number in brackets – the first digit is the hall that they are in):
Our headline sponsor GForces (223), which is one of the leading providers of internet software and services for the automotive industry, will be demonstrating its latest products and services using touchscreen and iPad technology, and delegates will be able to get a free website SEO audit. The audits, as well as advisory sessions with account managers, are being offered on a first-come first-served basis – book in advance via this link.
There's plenty of fun to be had at CDX17, too! Remarketers Aston Barclay (323) will have a golf simulator, while online classifieds site AutoVolo (225) is bringing along a virtual reality racing game simulator, and Trustpilot (318), which is Europe's largest and fastest-growing review community, will be running a Scalextric circuit!

Ever fancied owning an Amazon Echo Dot? Well, Progress Recruitment (217) will have a competition for the chance to win one.
Meanwhile, live chat, text and call solutions provider Gubagoo (130) will be there all the way from Florida, GardX (329) is hosting a special pre-event party and Cox Automotive (224) will have its biggest stand ever, showcasing 11 of its companies.
Can you really afford not to be at CDX17 while your competitors gain the advantage? If you haven't registered yet and would like to come along, there's still time – just – to do so. You've got until 5pm today to get your tickets, so . . . .
MORE: Now 2,500 delegates sign up for CDX – and we're all set for our best event yet!
MORE: Car manufacturer bosses to discuss the road ahead for sales at CDX17
MORE: The top 10 reasons you can't afford to miss our industry-leading event!
On SuperUnleaded.com: NASCAR Race Is Red-Flagged After Mega Pile-Up