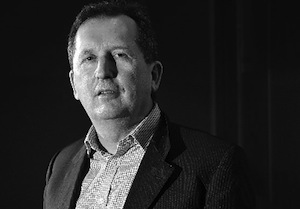 DEALER group Pendragon has posted an 18 per cent rise in full-year profit to £36.4m.
The firm says of its 250-plus dealer sites, Stratsone, Evans Halshaw and Quicks all performed strongly in the year ended December 31, 2012.
Pendragon says its boost in profits was helped by a rise in online visitors to its websites.

The number of online visitors to Stratstone.com, Evanshalshaw.com and Quicks.co.uk were up 18 per cent, and over a three year period were up by 87 per cent.
Used cars also performed well – vehicle volumes up seven per cent like-for-like versus a flat market.
Trevor Finn, chief executive, said: 'The Group has performed strongly in a recovering vehicle market and Evanshalshaw.com, Stratstone.com and Quicks.co.uk continue to enhance our online performance.
'Having strong brands and online presence is key to success in the retail market. It is therefore pleasing that website visitors have increased by 18 per cent in the year and by 87 per cent in the last three years.

'The continued investment in our online strategy has established a strong platform for the business. The group is encouraged by the improvement in the used and new vehicle departments and remains on track with its debt reduction targets.'
Finn added: 'The group had a strong second half in 2012 and is well positioned for 2013. The Board is pleased to announce a proposed final dividend of 0.1p per share.'