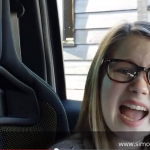 WE THINK we may have found one of the future presenters of Top Gear…
When Simon Shield Cars of Ipswich decided to have a weekly round-up of motoring news on their website and YouTube, they didn't have to look far for someone to be the face of the show.
Simon Shield and his wife Caroline turned to… their 12-year-old daughter Isabel.

And she looks very much at home in front of the camera, as the link below shows.
So did Isabel need much persuading to be the face of the company?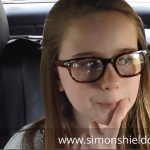 'No, not really,' says proud dad Simon. 'She takes part in local dramatics and pantos every year, so she's used to it.
'My wife Caroline puts together a few items of news each week, and we get Isabel in a car to give it a motoring feel, and she does the rest.'

Caroline said: 'I went on a social media course last year which talked a lot about Facebook, and it was mentioned that putting videos YouTube was a good way of getting more views and more interaction.
'So I thought this would be a good idea. I asked Isabel if she fancied it – and the answer was "Oooh, yeah….."
'We film something every Saturday morning – we do a bit more during the school holidays – and we've had a great reaction to it. People think she's a natural at this!'
Take a look at the video and see for yourself…
MORE: Trader Tales: Social media? It's just nasty and narcissistic
MORE: Shaggy dog story with a yappy ending…
MORE: Only half of buyers know what car they want – the others are still undecided
On superunleaded.com – Mercedes Benz The Rules, Gets Fined For 'Playing Monopoly'