THOUSANDS of votes were cast once again – and we can now reveal who won what at the Car Dealer Power Awards 2018 this evening.
Car Dealer Power is the annual survey and awards ceremony in which dealers are invited to have their say on the car manufacturers and suppliers they do business with – and thousands of them take part every year, making it truly representative.
It's all done anonymously, so there are no holds barred – with forms being filled out online and on paper.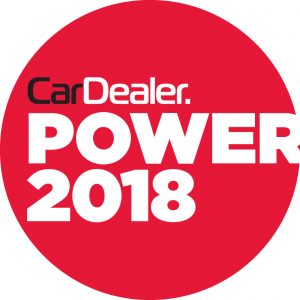 It's the ninth year that we've organised the survey and awards ceremony, with its importance and popularity in the industry showing no sign of waning.
We exert no influence whatsoever on who the winners are – it really is entirely down to dealers, and they're never shy about giving their views on everything from website design to warranties and advertising to recruitment.
A glitzy ceremony was held at the Spinnaker Tower in Portsmouth, with its stunning views during the glorious evening delighting the attendees.

Once the presentations had finished, those wanting to carry on partying headed to the Grosvenor Casino.
James Baggott, the chief executive of Baize Group, parent company of Blackball Media, which publishes Car Dealer Magazine, said: 'Our winning manufacturers in this year's Car Dealer Power survey won great praise from our readers for recognising the difficulties their dealers are facing and helping support them.
'Likewise, the winning suppliers to the car dealer network have helped their customers – our readers – make more money, work more efficiently and have been very busy introducing lots of new initiatives and products.
'It's innovations like these that are vital to help boost the automotive sector.'
Full coverage of the event will appear in Issue 125 of Car Dealer Magazine, which will be published in mid-July. For now, though, here is the list of the winners and who was highly commended. Well done to everyone!
Car Cleaning Product of the Year – Winner: Autoglym. Highly commended: Autosmart, CarPlan
Recruitment Agency of the Year – Winner: Perfect Placement. Highly commended: InAutomotive, Progress Recruitment Solutions
Trade-to-Trade Remarketer of the Year – Winner: Dealer Auction. Highly commended: Aston Barclay, Autotrade-mail
Used Car Valuations Provider of the Year – Winner: Cap HPI. Highly commended: Glass's, Retail Check – Auto Trader
Consumer Lead Generation of the Year – Winner: iVendi. Highly commended: GardX AD-Vantage, Gubagoo
Dealer Management System of the Year – Winner: Click Dealer's Click DMS. Highly commended: Dragon2000, Gemini Systems
Video Provider of the Year – Winner: CitNOW. Highly commended: AutosOnShow, Radar Video
Website Provider For Franchised Dealers – Winner: GForces. Highly commended: Autoweb Design, Bluesky Interactive
Website Provider For Independent Dealers – Winner: 67 Degrees. Highly commended: Click Dealer, Spidersnet
Provenance Check Provider of the Year – Winner: Cap HPI. Highly commended: Experian, MotorCheck
Warranty Provider of the Year – Winner: The WMS Group. Highly commended: A1 Approved Warranties, Car Care Plan
Paint Protection Provider of the Year – Winner: GardX. Highly commended: Diamondbrite, Supagard
Auction House of the Year – Winner: Manheim. Highly commended: Aston Barclay, BCA
Trade Insurance Provider of the Year – Winner: Aston Lark. Highly commended: Tradex, Unicom
Finance Provider of the Year (Prime) – Winner: MotoNovo Finance. Highly commended: Black Horse, Close Brothers Motor Finance
Finance Provider of the Year (Sub-Prime) – Winner: First Response Finance. Highly commended: Evolution Funding, Mallard Finance
Motor Factor of the Year – Winner: Andrew Page. Highly commended: Euro Car Parts, TMS Motor Spares
Online Advertiser For New Cars – Winner: Auto Trader. Highly commended: Google, Motors.co.uk
Online Advertiser For Used Cars – Winner: Auto Trader. Highly commended: CarGurus, Motors.co.uk
Extra Mile Award – 67 Degrees
Product Innovation of the Year – Winner: findandfundmycar.com from MotoNovo Finance. Highly commended: ClickEngage from Click Dealer, iConsent from eDynamix
Manufacturer Marketing Initiative of the Year – Volvo for the 'Human Made Stories' campaign
Car of the Year – Winner: Ford Fiesta. Highly commended: Kia Stinger, Volvo XC40
Manufacturer of the Year – Winner: Kia Motors. Highly commended: Ford, BMW
MORE: A social media sensation! Here are the top tweets from #CDPower
MORE: Motors.co.uk to let customers send texts to dealers from adverts
MORE: Cricket players bowled over by support from Kia dealership
On WorkshopMagazine.co.uk: VW Commercial Vehicles opens UK's largest authorised repairer in Manchester