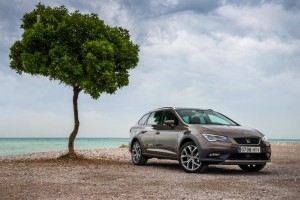 SEAT is to open more than 90 new dealerships in Europe this year.
The manufacturer's executive committee president Jürgen Stackmann revealed the plans at an industry forum in Madrid.
Speaking to a group of business leaders, politicians and institutions, he said: 'We are looking forward to 2015 with optimism. We are going to open more than 100 dealerships, 90 per cent of them in Europe, and our objective is to consolidate the sales growth of the last two years.'

In the UK, SEAT smashed its sales record for the sixth successive year. Selling 53,512 cars in total, the sporty Spanish brand gained 18.1 per cent on 2013.
The Leon family led the charge, outstripping the iconic Ibiza for the first time with 23,125 sales, with the three-model Ibiza range ending the year on 22,500, up 13.8% on 2013.
SEAT UK director Neil Williamson said: 'To set another sales record in the UK is fantastic and I'd like to take the opportunity to thank the SEAT UK team, as well as our dealer partners, in achieving such a superb result. There's a real sense of momentum with our brand at the moment.
"In 2015, the most pleasing thing for me will be the upgrading of our UK dealer network. It's a huge undertaking to install our new corporate identity across  130-plus sites, but I'm confident the more modern and upmarket look will allow us to deliver an even greater customer experience.'

MORE: Volvo producing more S60 and V60 Polestars
MORE: Salesman gets engaged to lottery winner after selling her fleet of Audis