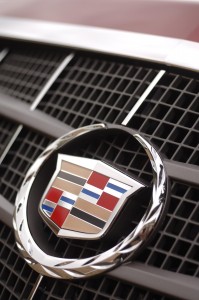 THE final dealership in the UK trading in Cadillacs has closed down.
Bauer Millett in Manchester, which also held franchises for Chrysler Jeep, Alfa Romeo and Abarth, provided prestige cars to the rich and famous, including several Manchester United players.
It closed down two days before Christmas, with the loss of 20 jobs.

Managing director Mitch Millett painted a bleak picture for similar dealerships, and said it was becoming tougher to survive in the market.
He told the Manchester Evening News that sales of Fiat's Alfa Romeo and Abarth marques went 'backwards' over time, while sales of the group's Chrysler and Jeep brands brought in to boost performance 'never reached the levels' expected.
'The competition within the network was extreme and being a city-centre site the reality is our overheads were unusually high,' he said.
'Even if you could sell the cars the margins simply weren't there – it was a very expensive business because of its location. The reality is the motor trade is going through a revolution. More businesses are closing down than opening, the industry is consolidating into big plcs, and the competition is much more fierce.

'We have always been known for being a specialist car retailer and that's become an increasingly more difficult market. Used cars are harder to buy and more challenging to sell. There's more and more people looking, the internet has made it easier for people to buy at auctions, it's a lot easier for people to shop around from the comfort of their own home.
'It's an industry that's polarising – you're either very big or very small and I don't think there's an awful lot of space in the middle.'
MORE: Hyundai building two more plants