Car Dealer issue 169 is out now and it's filled to the brim with 62 pages of automotive news, views, reviews, features and more.
What goodies have we got lined up for you? Here's a taster…
Interview
Nissan Motor GB managing director Andrew Humberstone sat down with James Batchelor for an in-depth chat on what makes him tick, as well as topics including agency sales.

Investigations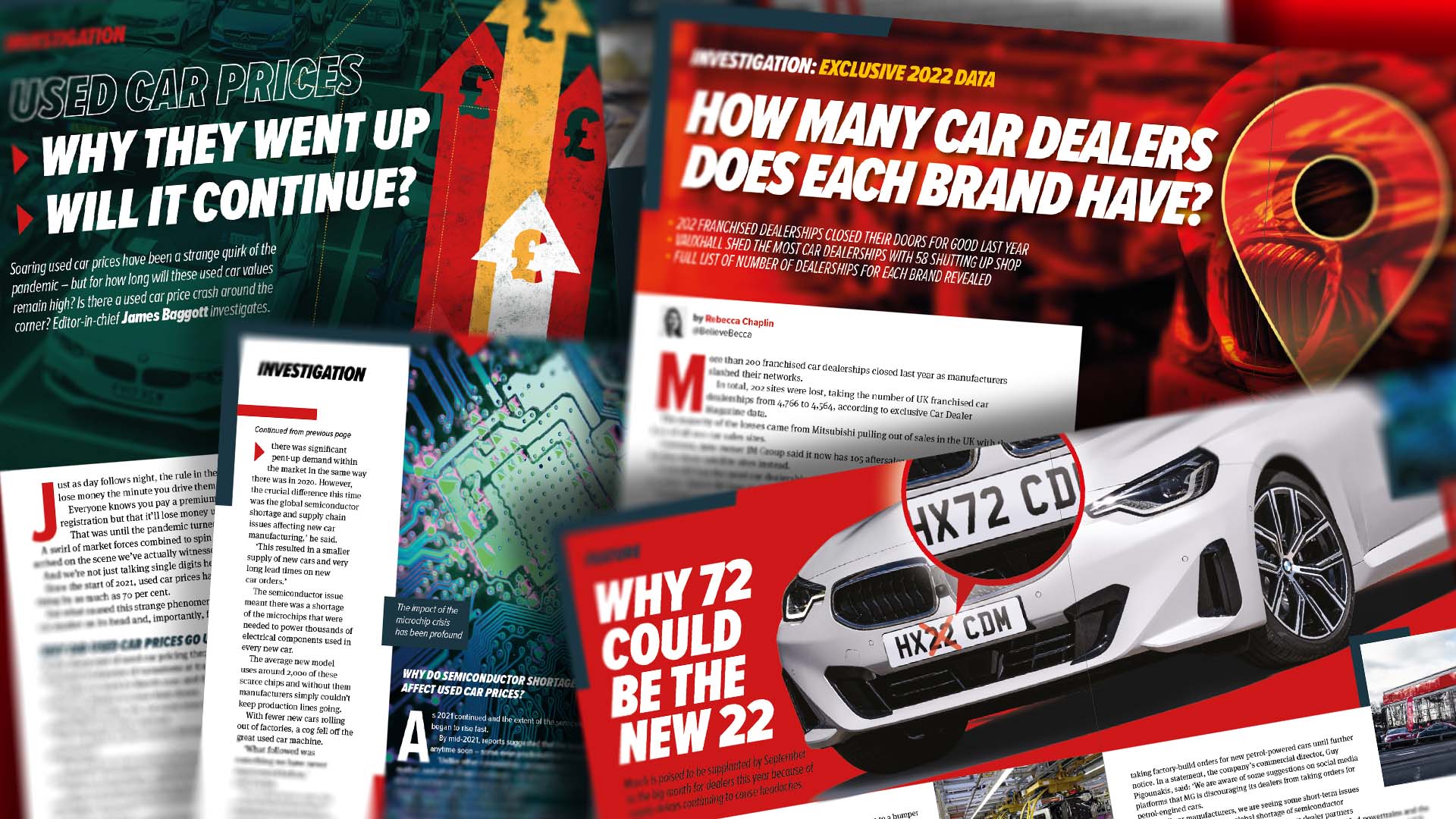 We've got a trio of must-reads for you this month…
Why have used car prices gone up and can that boom continue much longer?
Exactly how many franchised dealerships does each manufacturer now have in the UK? Find out in our amazing exclusive
Why September could supplant March as THE plate-change month this year
Features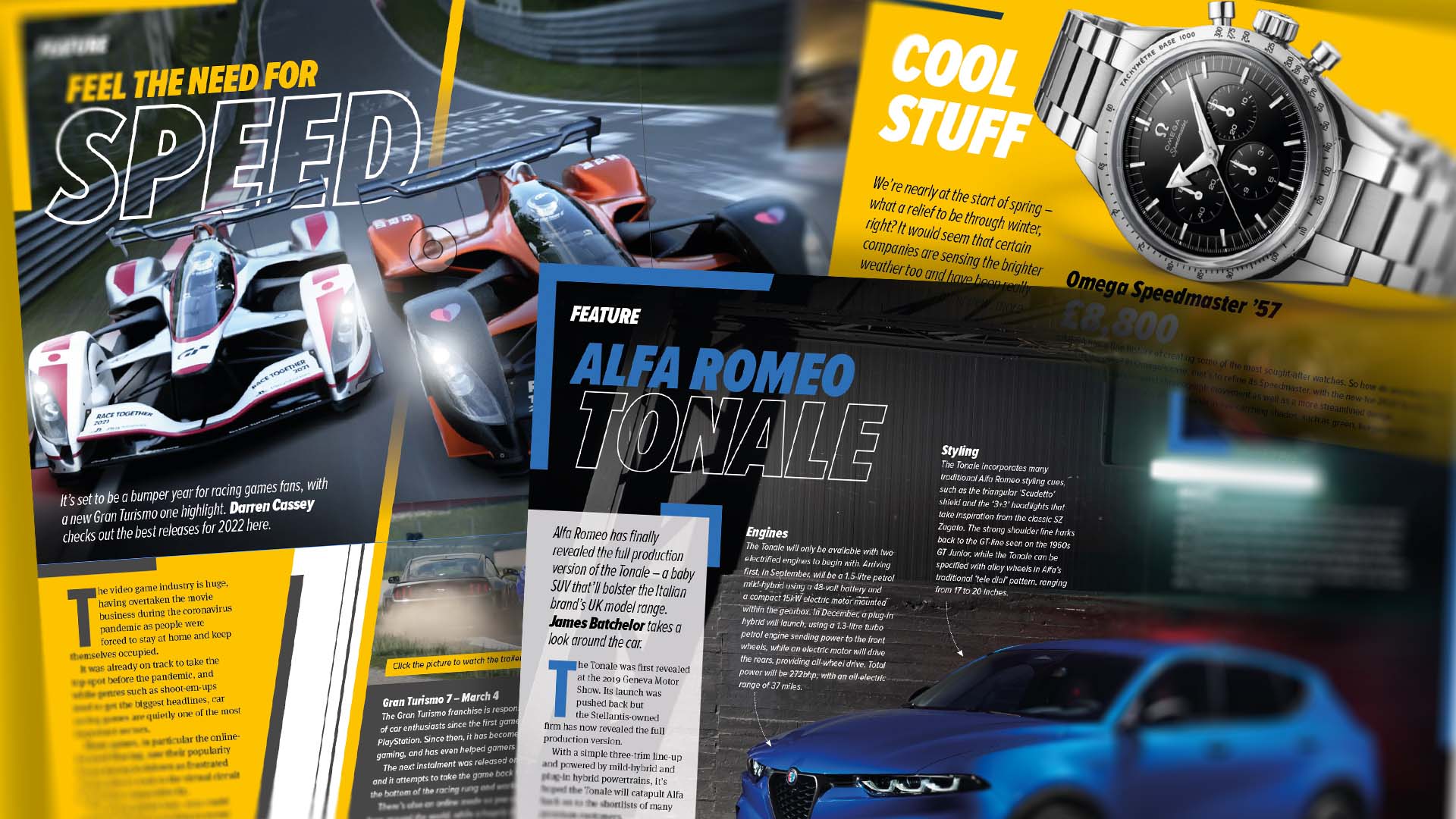 James Batchelor takes a look at Alfa Romeo's baby SUV the Tonale now that the full production version has been revealed.
Darren Cassey checks out the latest and upcoming computer racing games that are sure to thrill fans.
Plus there's our regular round-up of cool items on the market, ranging from champers gifts to a rather tasty Omega watch. (And by tasty, we mean expensive.)

Columns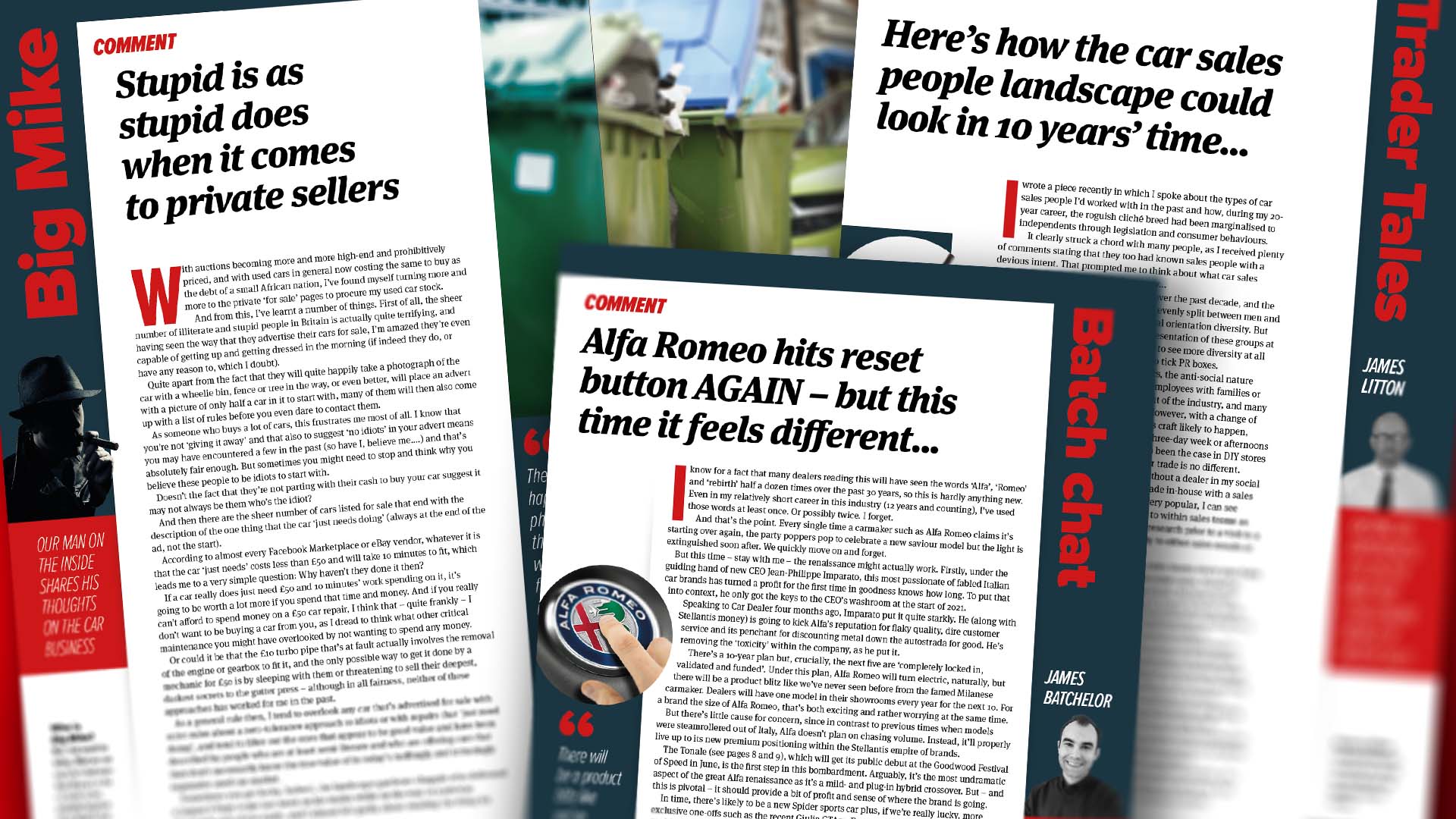 Associate editor James Batchelor fills in for Car Dealer founder James Baggott this month and explains why, after so many false hopes, Alfa Romeo may well have got its rebirth right this time
As Big Mike searches for used car stock, he finds some staggering ignorance among the great British public
Having written about the sort of sales people he's worked with in the past, automotive retail consultant James Litton ponders on what they could be like in the future!
Forecourt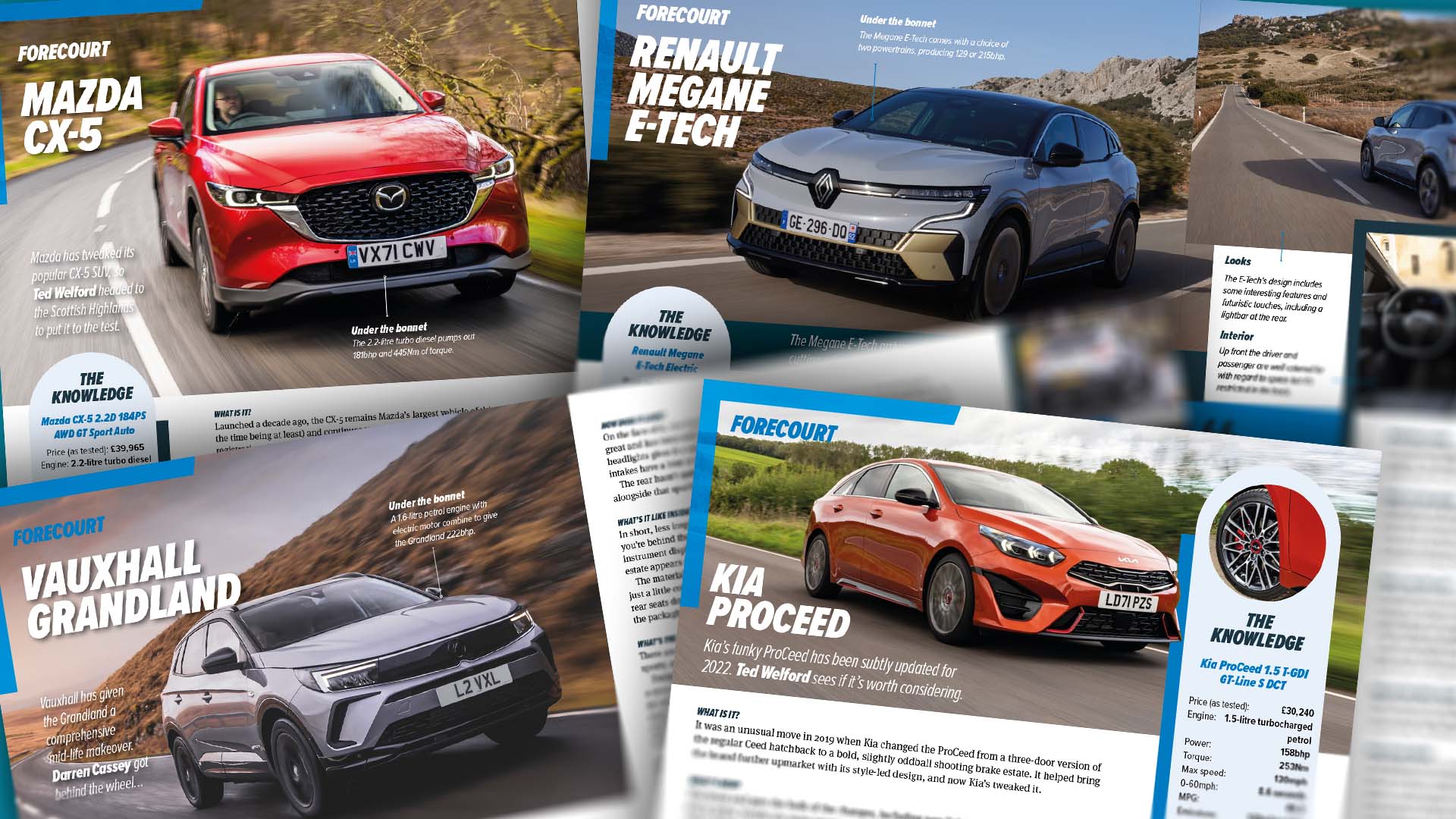 The Vauxhall Grandland Plug-in Hybrid and Renault Megane E-Tech are put through their paces by motoring writers Darren Cassey and Jack Evans respectively.
Meanwhile, fellow motoring scribe Ted Welford takes the updated Kia ProCeed and our cover star, namely Mazda's tweaked CX-5, out for a thorough road test.
What did they think of their wheels? Dive in to find out!
Round-ups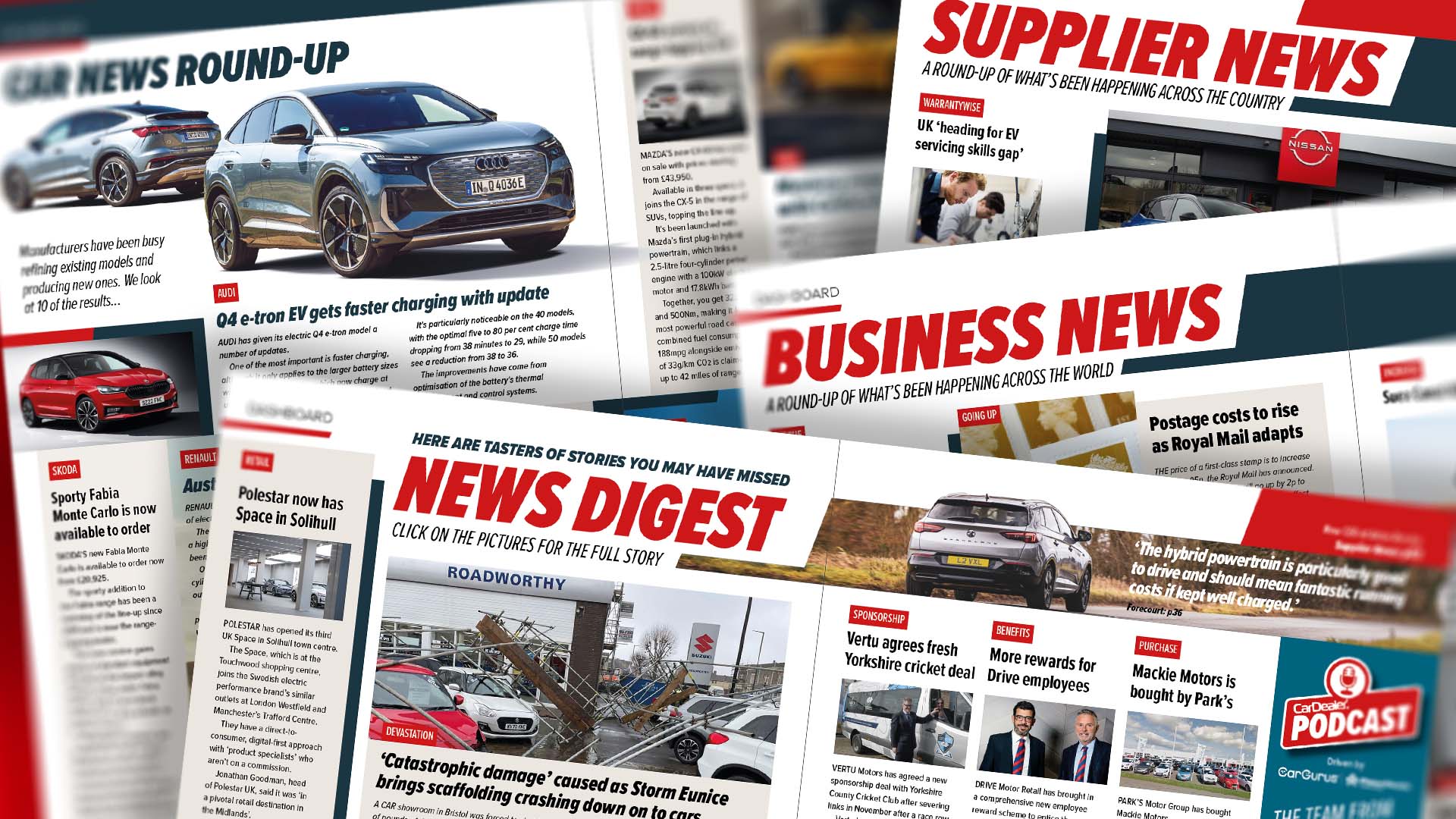 Our four-page news digest has summaries of some of the top automotive stories, with the full-length versions just a mouse click away.
There are business and supplier updates as well, plus a look at what car manufacturers have been working on.
Also inside…
We bring you our regular finance section, with advice from First Response digital marketer Richard Pygott.
Meanwhile, the Feedback spread carries dealers' thoughts on subjects including debit card chargebacks and the difficulties in getting parts, plus there's our regular selection of rib-ticklers from Car Sales Memes!
This is all just a sample of what can be found in issue 169 of Car Dealer, but there's plenty more as well – and you can read and download the magazine for free via Issuu.
How to read the magazine
The easiest way to access it all is by clicking on the digital magazine at the top of this page.
For a quick video on how simple it is to read Car Dealer online, click below:
Want to read on your mobile device? It's also viewable in the Issuu app, both for iOS and Android. Switch your notifications on and you'll get an alert every time a new magazine is published.
Want to make sure you're kept informed about new magazines being published? Subscribe to our email newsletter and you'll be contacted as soon as each issue is released.
And for daily breaking news updates, join our WhatsApp group to get them sent straight to your phone. Email us via the website here to get a link to join.