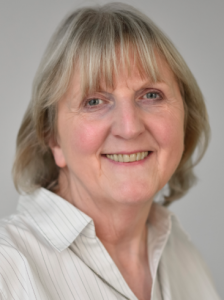 SMMT stalwart Janet Wilkinson has been appointed an MBE for her services to the motor industry and charitable services.
Communications director Wilkinson has worked for the SMMT for 40 years, and gets involved in charity work in her spare time.
She told the Surrey Advertiser: 'I am a bit wobbly about the whole thing – excited and apprehensive and all those things, but I am very touched. There's so many different aspects to both the company and the role it doesn't feel like 40 years.

'It's nice that that's been recognised as well as the charity things that I have been doing.'
Wilkinson has spent 10 years as chairman of the Women on the Move Against Cancer, which comprises volunteers from the motor industry and raises money every year for cancer charities.
MORE: Our Andy's a judge at the inaugural CitNOW Video Awards
MORE: Heavy fines for car dealers who sold a dangerous vehicle

MORE: The fun of #CDX15 in pictures
On superunleaded.com – Nissan's 360 Degree Lap Of Le Mans Will Make You Feel A Bit Sick