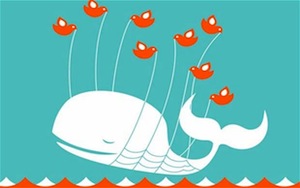 THE UK car industry's strong recovery in 2012 could be sustained into 2013, according to analysis of UK social media conversations by business information group Precise.
Research carried out by the firm suggests the volume of social media conversations expressing a desire or intention to purchase a new car increased by 97 per cent year-on-year from February to March 2012 when compared to the same period in 2011. Meanwhile, there was also a rise of 71 per cent year-on-year from August to September 2012 when compared to the same period in 2011.
The research shows that more social media activity occurs in the run-up and switchover to new number plates.

The firm says conversations indicating the intention to buy a car surged in the week after the 12-reg was launched on March 1, 2012 (more than 1,200 UK posts). There was a more sustained increase in discussions around the 62-plate launch.
Interestingly Precise believes superstition surrounding the 13-reg is 'unfounded'. Their research suggests there's little evidence that social media users will be deterred from buying a new car this March because of the 13-plate.
James Withey, head of brand insight, Precise said: 'As 2012 car sales suggest, the automotive industry is on the road to recovery, but still has a way to go before the market reaches the pre-recession level of 2.4m units achieved in 2007.
'The increase in social media discussions expressing the intention to buy a new car, whether they're buoyed by new number plates or not, is a good indicator that further growth may be on the cards for 2013.'