In a series of regular updates, David Green of CDK Global will share the company's unique worldwide perspective on automotive retail, discussing trends and emerging technologies from around the world that could shape future car buying.
Many dealerships might know CDK Global better as Kerridge (or ADP Dealer Services), which opened its doors in 1972 with a vision to bring dealers and their customers together for life.
More than 45 years later, CDK Global continues this vision, investing heavily in research and development centres across the world.

The common goal in each market is to identify the challenges faced by automotive retailers and develop new products and services that will enhance their businesses through efficiency, intelligence and innovation.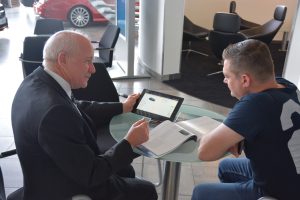 As a technology partner for vehicle manufacturers and dealer networks, CDK Global helps transform retailers by enabling total integration of dealer management systems (DMS) with dealership operations.
The interfaces within the DMS platform allow dealerships to join up multiple systems and workflows to share network-wide information, improving operational efficiency and enhancing the customer experience.
We are embarking on a new era of technical innovation that will enable automotive retailers to manage the customer journey from online to offline more efficiently.

The platform has the flexibility to adapt to the wide variety of technical and cultural differences in markets across Europe, China, Africa and the Middle East – however, many pain points for retailers are universal.
In many global markets, solutions that enable retailers to keep pace with changing consumer preferences are best provided through 'Software as a Service' products, that benefit from continual functionality and security upgrades.
This allows more agile development, focusing on mobile solutions and cloud-based systems, that will support the evolving needs of the local market and are adaptable for all sizes of retailer.
This is already happening around the world. In Denmark, for example, there has been a notable rise in the use of mobile-based digital payment apps,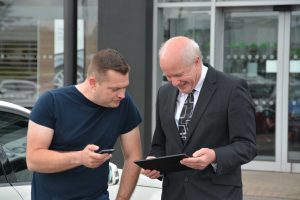 including Swipp and MobilePay services, to pay for goods and services. Mobile payments are already the most popular form of payment in Denmark, with 72 million transactions a year so CDK Global's Danish R&D team identified a need for an interface to facilitate digital payment transactions with dealerships.
The resulting SmartPay software offers Danish dealers a flexible payment system that links to existing payment services. The application provides invoices direct to customers on mobile devices, secures immediate customer payments and reduces administration for dealerships, automating many finance team functions.
As the customer experience moves increasingly into virtual spaces, 'integration' and 'data' are becoming buzzwords for automotive retailers leading the charge into new channels of customer communications. Moving forward, there is an opportunity for technology providers to digitalise and automate data exchanges by enabling greater collaboration between car manufacturers and retailer networks.
It's a massive challenge but greater industry collaboration can deliver an exciting future for automotive retail that will benefit manufacturers, dealerships and, ultimately, consumers.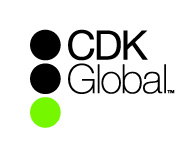 Who is David Green? David joined CDK Global in September 2013 as Vice President of Sales for Automotive Retail International (ARI). He is responsible for sales strategy and execution and works closely with general managers and sales directors around the world to help direct and focus CDK Global's sales efforts.