SUZUKI took home one of the most prestigious trophies at last night's Car Dealer Power awards, picking up the gong for best manufacturer marketing initiative.
The company was chosen because of its partnership with TV favourites Ant and Dec.
The presence of the well-known Geordie twosome proved entertaining as well as effective, with Suzuki's cars featured during the commercial breaks of shows such as Saturday Night Takeaway as well as other prime-time favourites.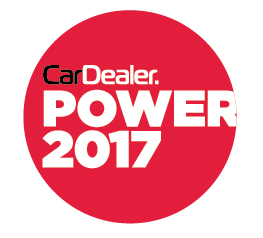 Added kudos came from the fact that the pair only ever work with one partner at a time, and chose Suzuki after enjoying a successful relationship with the supermarket chain Morrisons.
Dealers were delighted with the tie-up and the initiative was way ahead of others nominated in this category.
James Baggott, founder of Car Dealer Magazine, said: 'Whoever first suggested that Ant and Dec would be good partners for Suzuki deserves a medal – or at least allowed to have the Car Dealer Power trophy on their mantelpiece for a while! It really was inspired.
'The commercials and promotional videos featuring Ant and Dec were often hilarious and always hugely entertaining.

'Suzuki's sales are up almost 10 per cent so far this year and the initiative will undoubtedly have played its part in that.'
Dale Wyatt, general manager for dealer development at Suzuki, said: 'It was great to win the award. We were determined to do something that would make us famous, so we decided to work with the most famous duo in the industry and it's paid off. It's been brilliant.
'We took a brave decision to move away from advertising to adver-tainment. If you can entertain the public, you can do great things and it worked!'
Main picture shows Dale Wyatt, right, receiving Suzuki's trophy from James Baggott.
Watch Dale Wyatt interviewed by James Baggott in this video produced by OnCue Communications, a division of Baize Group. To discuss your video requirements, call the team on (023) 9252 2434.
MORE: Seat Ateca grabs Car of the Year trophy at Car Dealer Power 2017
MORE: Who won what at Car Dealer Power 2017?
MORE: GardX does the Car Dealer Power double for third year in a row
On SuperUnleaded.com: Traffic-straddling bus misses its stop